If You Want Your Quarantine Fling To Turn Into A Relationship, Date These 3 Zodiac Signs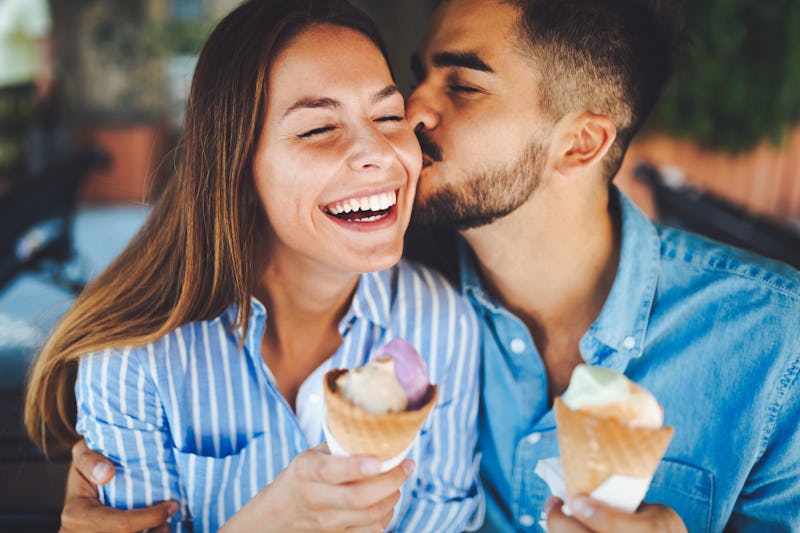 Shutterstock
Logging into a virtual date is like entering a corn maze: You're not always sure where you'll end up, but you're in for quite the journey. Will you chat for five minutes and then never speak again? Or will you meet the love of your life? The zodiac signs most likely to turn Zoom dates into long-term relationships are crossing their fingers for the latter. To them, online dating isn't just about chatting with strangers on a boring Friday night. No, they'll want to meet someone who will run into their arms with equal enthusiasm, the moment quarantine is over.
Of course, everyone is different, and astrology has many layers. But if any sign is going to fall for someone via video chat, it'll be the ones who value love the most, and positively live for long-term relationships. These three signs are the romantics of the zodiac. Instead of kicking back and putting minimal effort into a date, they will wine and dine, converse and connect — and feel bonded as a result. Unlike the signs who are just down for juicy gossip and quick chats, you'll catch these folks fully cooking dinner for you — even though you can't each together — and falling in love in the process.
They're also the ones who crave stability in relationships and, thus, won't want to start all over again with someone new, just because the dating world has opened back up again. They take video dating very seriously, which is why their goal, from the moment Zoom became a thing, was always to turn a virtual connection into something even more amazing post-quarantine. Ready to find out who they are?