Bustle's Editors On The Olympics + The Obamas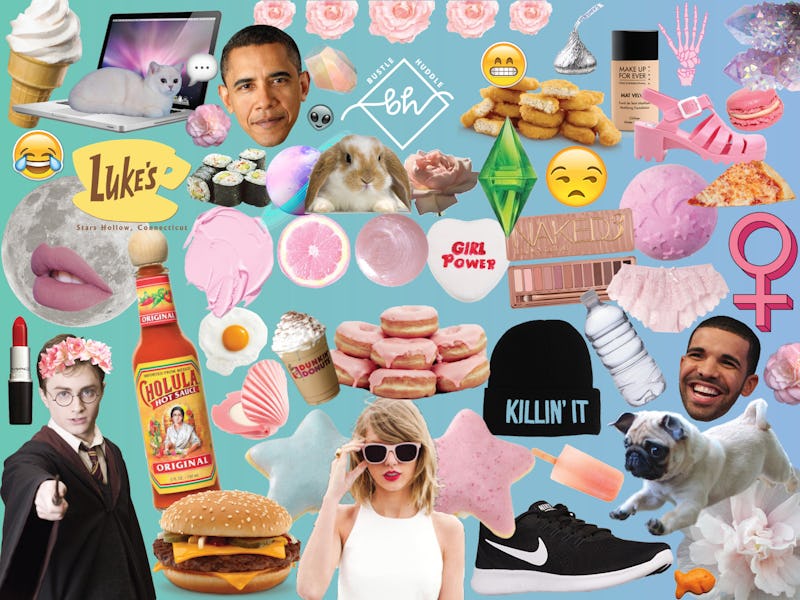 Happy Monday, everyone! Between the Winter Olympics, Valentine's Day coming up, and so much more, February is shaping up to be a seriously busy time. So to make your life easier, here's a recap of all the news and events that had Bustle's editors talking today, Feb. 12:
The Olympics + What You Missed
The 2018 Winter Olympics are now underway, and already, there's so much to talk about. Some highlights: snowboarder Red Gerard won the first American gold medal of the games, Adam Rippon stunned everyone with his Coldplay-set skating routine, Mirai Nagasu landed a triple axel, and Chloe Kim really, really loves ice cream. Oh, and this dude broke his skiing pole and still managed to win gold. NBD.
FYI: Adam Rippon and Gus Kenworthy are the only openly gay American athletes competing at the Olympics, and they posted the sweetest photos together.
The Obamas + Their Portraits
The official portraits of Barack and Michelle Obama have been revealed, and they're simply stunning — not to mention historic. For the first time ever, black artists were commissioned to create the two portraits, and the work of Kehinde Wiley (who did the former president's) and Amy Sherald (who did the former first lady's) is truly something to behold.
Heads Up: Donald Trump Jr.'s wife, Vanessa, was hospitalized after receiving a letter containing a mysterious substance, but reports say her trip to the hospital was just a precaution.
John Krasinski + That Office Reboot
By now, you've probably heard about the possible reboot of The Office happening over at NBC. Fans of the series are divided over whether it's a good idea or not, but apparently, Jim Halpert himself thinks it could be pretty great. On Monday, John Krasinski shared his support for an Office reboot, but also said that he hasn't been asked about reprising his beloved role — so only time will tell if we'll get to see Jim back in Scranton again.
More Reunion News: No, the Spice Girls aren't going on tour — at least according to Victoria Beckham.
The Royal Wedding + New Details
There are only a few months until the wedding of Prince Harry and Meghan Markle, and more details are coming in. The latest updates include details like the fact that the May 19 wedding will be held at St. George's Chapel at Windsor Castle, and that the ceremony will start at noon in the UK, aka 7:00 a.m. ET. Set your alarms and get ready to follow the royals along!
Pro Tip: It's almost Wednesday — here are 11 last-minute Valentine's Day date ideas for you and BAE.
Instagram + A New Feature
Um, this could be a really big deal. Instagram is testing out a new screenshot alert feature, where users get notifications if someone screenshots their Instagram story. Don't start freaking out just yet though, because as said, it's just in the testing phase with a select group of people. But still... uh oh.
Shopping Break: Check out these 10 incredibly warm coats, all under $100.
Today's WTF Moment: Somehow, shirtless Tonga guy wasn't cold at the Olympics opening ceremony. How?!
What to Watch: Sports not your thing? Tune in to ABC at 8 for a new episode of The Bachelor instead.