Bustle's Editors On Harry Styles + Melissa McCarthy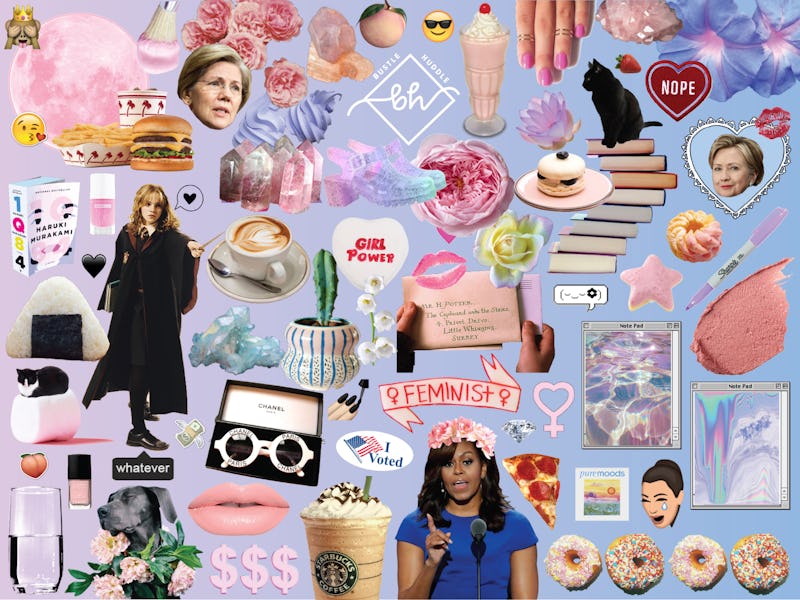 What a week, huh? Between that epic Orange Is the New Black Season 5 trailer drop (only 28 days until the premiere, but who's counting?), the announcement of NBC's next live musical, and, ahem, the news that Trump fired FBI Director James Comey, we've certainly had our ups and downs over these past few days. I don't know about you, but I'm just about ready to call it quits and officially kick off the weekend.
Whether you're anxiously waiting to test out all of Snapchat's new features or planning to brush up on your skills to avoid "avocado hand" — or, you know, just banking on a Netflix binge or something, I hope you have a stellar weekend. But, before you go, here's what really had Bustle editors buzzing today, May 12.
Women's March + Mother's Day
ICYMI, the Women's March took over the Bustle App earlier this week to talk about its 10th and final action (the Pledge of Liberation), and what happens now that the "10 Actions in 100 Days" campaign has ended. Cassady Fendlay, head of communications for Women's March, previewed what's to come, saying, "We will launch a campaign around Mother's Day calling on every single one of us to have a daring discussion with someone with whom we disagree."
Trump has officially been president for more than 100 days, and the resistance isn't going anywhere anytime soon. Check out more highlights from the Bustle App takeover and tips from Women's March about how to get involved right here.
Forgot About Mother's Day? We got you. Here are some last-minute gift ideas that are actually super thoughtful.
Harry Styles + Solo Album
Harry Styles' first solo album dropped today and it is So. Good. Haven't listened yet? Here's a ~very official~ ranking of every track, from the most boring to the one you'll have on repeat all summer long. Enjoy!
Calling All Shondaland Fans: Shonda Rhimes' new legal drama just officially got the green light, so you might just have something to fill the Scandal void after its Season 7 conclusion. Phew!
Melissa McCarthy + Sean Spicer
Ahead of her big Saturday Night Live hosting gig on May 13, Melissa McCarthy took to the streets of NYC dressed as White House Press Secretary Sean Spicer and, well, it's probably the best thing you'll see today. The comedian, who's currently producing and acting in Nobodies on TV Land, will be hosting the late-night show for the fifth time this weekend — yep, that means she's about to join the Five-Timers Club. Raise your hand if you'll be tuning in to SNL on Saturday to see if McCarthy stars in a Spicer/bushes skit (I know I'll be watching).
Heads Up: You *might* have heard rumblings about next week's New Yorker cover. This is why.
J.K. Rowling + Harry Potter
A rare Harry Potter prequel worth $32,000 was stolen from its owner, and now J.K. Rowling is pleading for it to be returned. The prequel, which is set in 1979, was stolen from the auction winner — who bought it in 2008 — during an April break-in. Anyone with information is urged to contact the West Midlands Police.
Beauty Inspo: Forget about unicorns, this pearl hair color is the latest trend to make waves and it gives off major mermaid vibes.
What to Watch: Season 2 of Aziz Ansari's original series Master of None is streaming on Netflix now, so you better get ready to settle in and watch as much of it as you can this weekend because everyone's sure to be talking about it by Monday. Here's a recap of Season 1 to help you prep.
Weekend Plans: Here's exactly what you can expect this weekend, based on your zodiac sign.
Images: Dawn Foster, Chelsea LaSalle, Alyssa Foote/Bustle