An Episode By Episode Breakdown Of 'OITNB' Season 6 — Complete With Flashbacks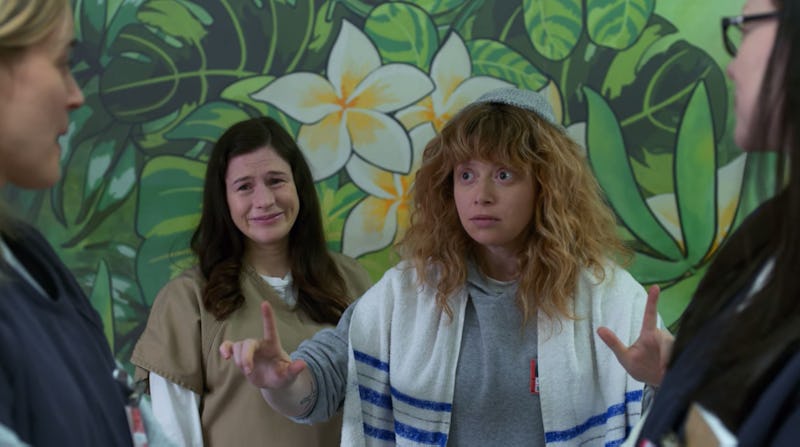 Netflix
Spoilers ahead for OITNB Season 6. Now that the final season of Orange Is The New Black is upon us, fans are going to want to brush up on the previous seasons of the hit Netflix dramedy. A LOT happens in every season, which is why this Orange Is the New Black Season 6 recap should be your viewing companion while you marathon the new one.
In case you don't remember, Season 6 picks up after the riot and fans were relieved to see that many fan faves and familiar faces were present. Well, some of them. Maritza was sadly absent the whole season, as were Angie and Leanne. Big Boo also took a break, though she made a brief appearance in episode three of season 6 but wasn't seen after. New characters, such as mean girl Badison and cell block gang leaders Carol and Bard made up for it, though.
Season 6 was packed with cell-block rivals, gross pranks like women pooping in the dryers, and bloody drama. So many relationships form and end during the sixth season that it can be hard to keep track. Luckily, you can relive all the nail-biting moments from Season 6 without having to go back and rewatch 13 hours of television. You're welcome!
Here's what went down last year.