10 Times Celebrities Channeled 2000s Beauty At The Emmy Awards
Pastel blue eyeshadow and glossy lips, right this way.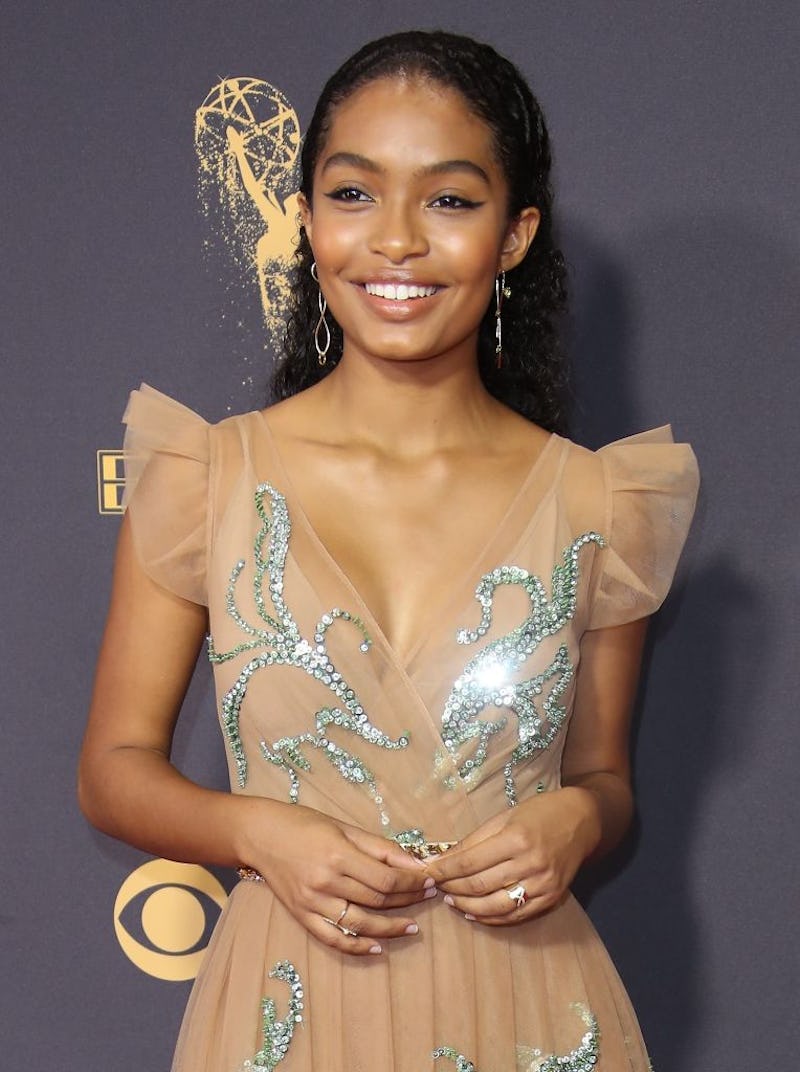 Getty Images/Dan MacMedan / Contributor
The Emmys red carpet is back come Sunday, Sept. 19, so after a digital version of the awards ceremony last year, viewers get to finally gush over the fashion and beauty looks celebrities wear for the event. There have been plenty of standouts in the glam category over the years, but perhaps the most fun to revisit are the 2000s makeup moments that made an appearance at the Emmys.
As seems to be the case with so many trends, the early aughts have been recirculating among celebrities, runways, and social media. It's easy to see why: Y2K-era makeup is fun and youthful. Glossy lips, frosted eyeshadows, dramatic blush, and bold eyeliner looks reigned supreme — and, if you remember rocking them over a decade ago, it's time to get reacquainted.
Over the past 10 years, A-listers have referenced numerous 2000s makeup styles at the Emmys. From Zendaya's red hair and lip gloss pairing in 2019 to Rachel Brosnahan's pastel blue eyeshadow that same year, Bustle's taking a look back at the best Y2K beauty looks from Emmys past. Keep reading for some makeup inspo as you wait until the 2021 Emmys bring a fresh set of glam to feast your eyes on.