The Most Extra Party Girl Beauty Looks From The Early 2000s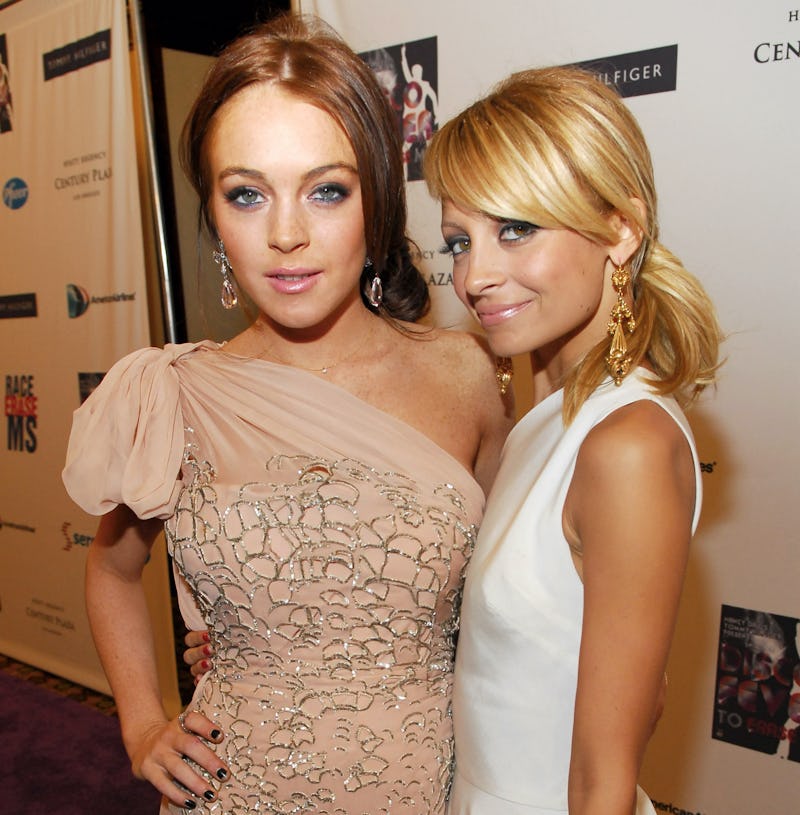 Getty Images/Michael Caulfield Archive / Contributor
The last handful of years have been all about minimal makeup that puts the spotlight on the skin: think celebs swearing by dewy "dolphin skin" and no-makeup-makeup tutorials that take a mere five minutes to do. When you look back to the early 2000s, the vibe was definitely more-is-more — a sharp contrast to today. The era was defined by a blur of shimmery eyeshadows, blacked-out eyeliner, drawn on brows, and lips so glossy you could see your reflection in them. And these trends were solidified in the Y2K era when the decade's super social "it" girls rocked the looks on red carpets, at paparazzi-stalked afterparties, and at the hottest club openings.
For a fun and nostalgic trip down memory lane, Bustle rounded up the best, in-your-face party girl beauty looks from the early 2000s. Relive the icy eyelids, rosy cheeks, and pouty lips that were frequently seen on Paris Hilton, Naomi Campbell, Nicole Richie, Lindsay Lohan, and the other girls who defined an era. Since the low-rise jeans, visible thongs, and braided tendrils of the early aughts are making a comeback, you may as well prepare for the revival of maximalist beauty.
Dig out your Wet N Wild makeup case and scroll on for 10 of the best, most extra party girl beauty looks from the early 2000s.