Halsey's Tattoo Collection Is Filled With Eclectic Masterpieces
The artist has over 40 pieces of ink.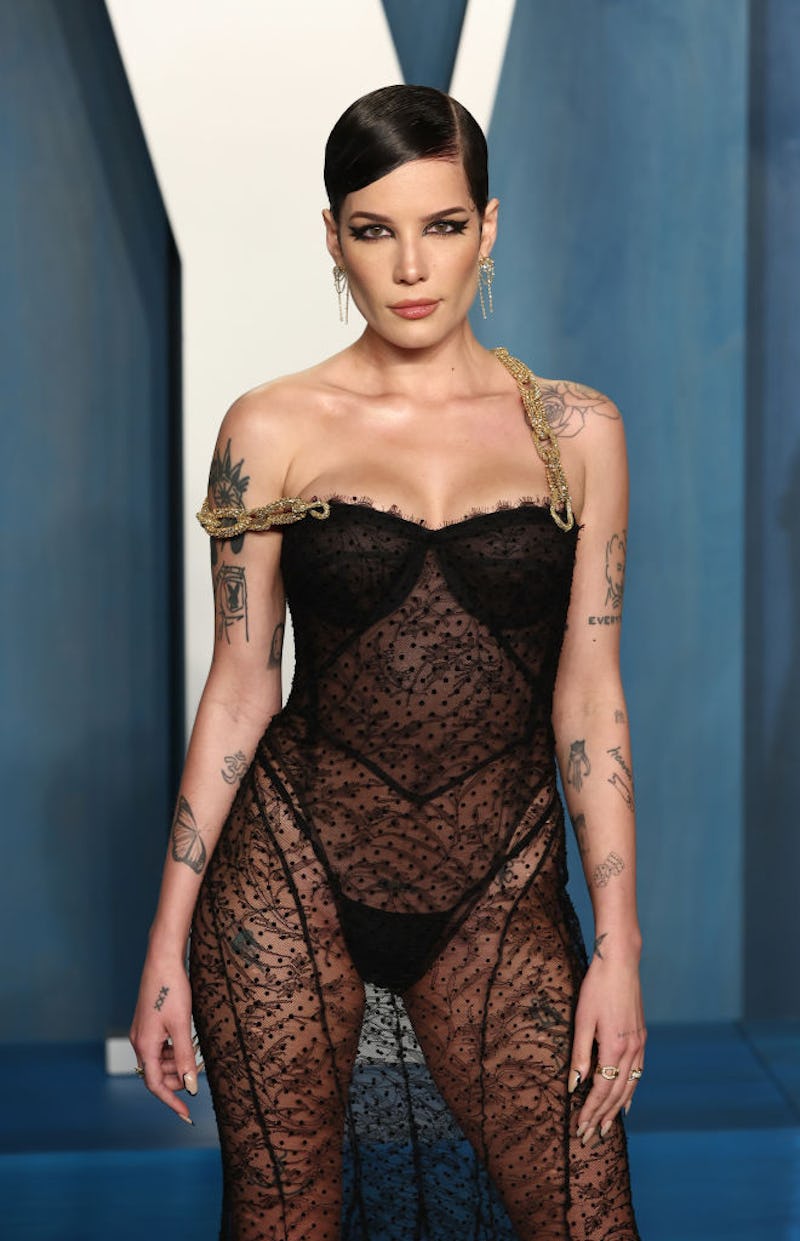 Getty Images/Arturo Holmes / Staff
Celebrities are a rich source of tattoo inspo. If you're into micro ink, you can look to Hailey Bieber or Bella Hadid, both of whom have all sorts of dainty tats. For more family-oriented tattoos, Chrissy Teigen has a number of pieces dedicated to both her husband John Legend and their children. But if you happen to be on the market for some more funky ink, Halsey's tattoo collection is rife with really cool ideas.
When you think about it, the fact that Halsey has a vast and colorful array of tats isn't all that surprising. The beauty entrepreneur is known for their experimental and rainbow-hued makeup looks, first of all. Both of their cosmetics lines, about-face Beauty and the more recently-launched af94, are chock-full of vibrant, highly-pigmented makeup essentials in practically every color you could ever wish for (neons included). Like, Halsey even makes glittery brow gels in fun shades like magenta and teal. On top of that, the singer has rocked a wide range of hair colors and cuts, from their bleached blonde mullet to their curly pixie. All that's to say: Of course they have all sorts of eclectic tattoos.
Without further ado, here's a look at 19 of Halsey's most standout tattoos, below.