The 12 Best 15-Minute Butt Workouts On YouTube
Give your glutes some love.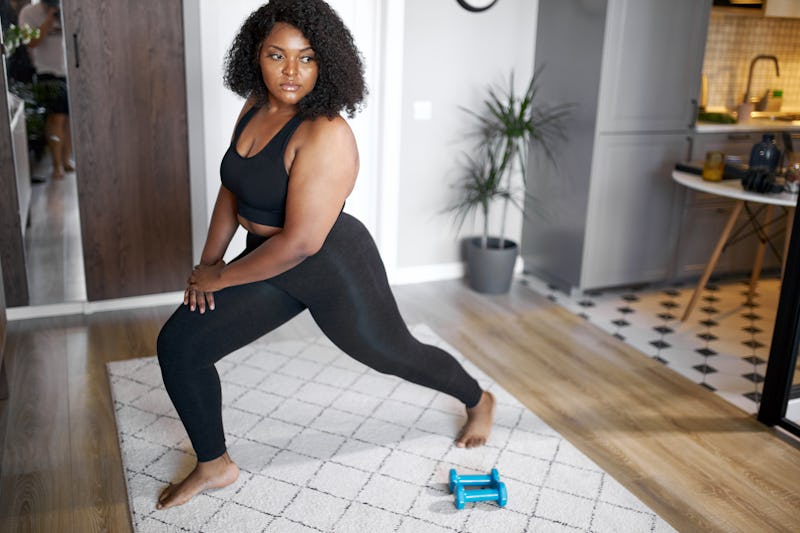 Shutterstock
Even though your glutes are the largest muscle in your body, you don't have to spend a full hour exercising them. If you're short on time but still want to give your all-important booty some love, these 15-minute butt workouts — all of which are on YouTube — can help you feel the burn in a flash.
Exercising your buns comes with a host of benefits, including strengthening your glutes and the surrounding muscles, boosting lower-body bone and joint health, and improving your body's ability to function in everyday life. Your peach is at the center of your body, after all, and powers you through so many of your daily movements. And, much like butts themselves, glute workouts come in all forms — from weighted circuits to bodyweight intervals and Pilates-style sessions. So you can pick your favorite fitness modality as you reap all those perks.
Whether you're looking for a quick HIIT sesh or a gentler yoga flow (yes, you can strengthen your glutes through yoga) to squeeze in between Zoom meetings or social appointments, these are the 12 best 15-minute butt workouts on YouTube that will add the booty burn to your sweat sesh.