10 Best-Sellers With TV & Movie Adaptations You Can Stream On Netflix
Time to finally find out if the adaptation is actually better.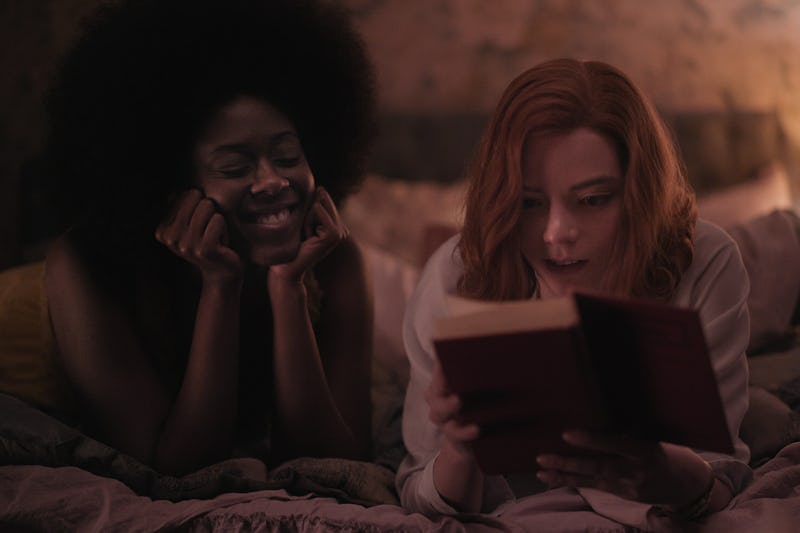 COURTESY OF NETFLIX
How many times have you streamed a movie or TV show before buying the book it's based on, or vice versa? You're not alone — and it's only going to keep on happening as Netflix announced a hefty slate of movies and TV shows based on books in the near future. From Jojo Moyes' The Last Letter from Your Lover, starring Felicity Jones, to Jennifer Mathieu's Moxie, directed by comedy queen Amy Poehler, there will be no shortage of best-seller adaptations.
According to a Feb. 25 press release from Netflix, the streamer's adaptations often cause the books they pull from to become best-sellers — regardless of when the source material first came out. The book that inspired Lupin, for example, was published more than 110 years ago. The Queen's Gambit book was released in the 1980s but attained best-seller status for the first time (and for an impressive 11 weeks, at that) after the series was released in October. And after Bridgerton dropped, Julia Quinn's new fanbase was so eager to consume more Lady Whistledown content that The Duke and I shot to the top of the best-seller list 21 years after it came out.
If you're in the mood to watch more TV shows and movies based on books, Netflix has you covered. Here are some of the titles worth checking out so you can finally have the answer to the impossible "is the book or movie better?" question.