12 Shows Like You To Watch On Netflix UK
The best thrillers the streaming service has to offer.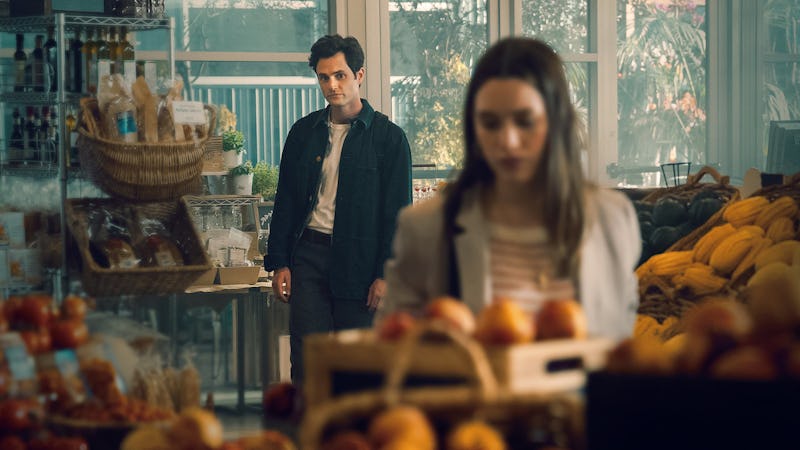 Netflix / You
When deciding on what show to stream next, scrolling your way through Netflix's vast catalogue can be quite an arduous task. However, every so often you'll stumble upon an absolute gem, and, in the blink of an eye, you won't be able to look away from your latest streaming fave. For many, this was the case when Netflix's You burst onto the scene. Following the show's hugely-popular first two chapters, fans are no doubt counting down the days until the hotly-anticipated third season finally makes its debut. However, as we wait for Joe Goldberg to worm his way back into our lives, here are the best shows like You on Netflix UK to fill the void.
Read more: Shows & Movies Like 'Bridgerton' To Watch After The Netflix Series
Following delays brought on by the lockdown, production on You season 3 officially resumed in November 2020. Although an exact release date of the new series is yet to be announced, the Netflix hit is expected to premiere sometime in late 2021, and fans have a lot to look forward to. Primarily because, when it comes to psychological thrillers, You seems to set the bar pretty high.
Despite this, there are plenty of other equally brilliant shows to be discovered on Netflix, many of which are just as gripping. A true-crime tale with devastating consequences, a woman's desperate search for the truth behind her brother's murder, and a therapist's extremely inappropriate relationship with her clients are just some of the stories you can expect to find in the platform's impressive library. So, to steer you in the right direction, here are the very best alternatives to Netflix's You to tide you over until season 3 arrives.
This article was originally published on