Here's Your Horoscope For Today: April 1, 2021
We're called to engage in the things that fuel and feed our spark.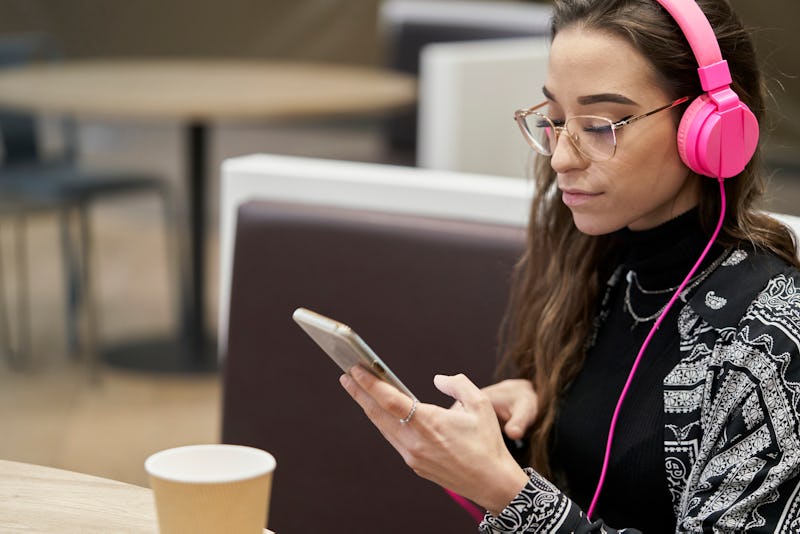 aire images/Moment/Getty Images
In this daily horoscope for April 1, Bustle's resident astrologer Mecca Woods, founder of My Life Created, shares the astrological events happening today that will affect every zodiac sign. Below, here's a look at how astrology will affect our lives today.
The moon moves into happy-go-lucky Sagittarius early this morning, helping to brighten up the vibes. Sagittarius is a sign that loves a good time and encourages us to find the silver lining in the clouds. By late afternoon, the moon teams up with wounded Chiron in Aries, which encourages us to partake in our own healing by keeping our hearts open and keeping each other laughing. As such, this cosmic combo encourages the spirit of generosity, which includes speaking up on behalf of others in the face of injustice.
The push toward community continues when the moon in Sagittarius teams up with Saturn in Aquarius, which encourages us lend and seek out support where we can. By later tonight, the moon teams up with the confident sun in Aries, which brings an added dose of fun and enthusiasm if we're open to it. Under this Sun-Moon combo, we're called to engage in the things that fuel and feed our spark.
Read below to see what the stars mean for your zodiac sign today, and make sure to check out your April 2021 monthly horoscope.
You have the power to uplift and inspire others today, so share your wisdom. On another note, if there's something you've been wishing for, you should get a sign that it's coming true.
A financial or professional matter could turn in your favor today, especially if it's been an ongoing issue. Keep the faith. Good things are happening, even if it's not immediately apparent.
Help arrives if you're looking to get an idea off the ground or if you're just in need of a good dose of optimism. Seek out ways you can partner up with the right people within your community.
The focus is on your well-being today. An organization or decluttering project could be just what you need to help you feel your best. Meanwhile, a work-related matter works out.
Romance is in the air, and it's possible you could strike a promising connection with someone new. If attached, spend time rekindling the magic with your partner. Overall, joy is priority.
Home and family matters take center stage as responsibilities beckon. Though don't be too proud to share some of the responsibility and lean on those you love. Better self-care is the goal.
Your charm and wit are buzzing today, though you shine the brightest when you allow your true self to show up. Meanwhile, the right conversation with the right person could bring opportunity.
Your finances are the focus as you could get the money needed to invest in a home- or family-related goal. Overall, when it comes to cash, think long-term. If looking for work, you could find success.
The spotlight is on you and how you're feeling — and if you're in need of some extra tender loving care, don't be scared to ask for what you need. Love could pleasantly surprise you today.
You might be running low on energy today, which is a cue to kick back and take it easy. On another note, a financial matter could work out for you when you least expect it.
You might be called toward working on behalf of your community today. You can make a difference with whatever contribution you choose to make. Allow your community to support you as well.
You're focused on your goals today. Although some of them may still be taking shape, you're getting the support you need to make them happen even if you don't see it. You're right where you need to be.