Here's Your Horoscope For Today: April 19, 2021
We're encouraged to seek out the people and things that nourish us from the inside out.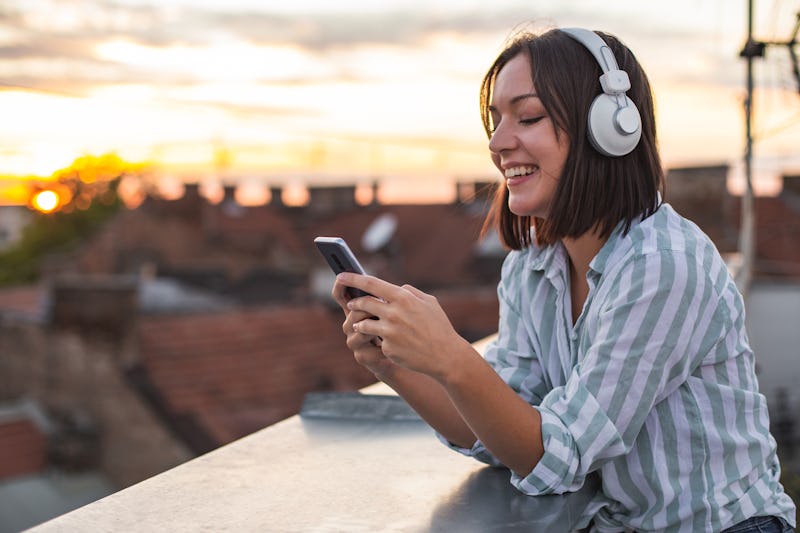 Riska/E+/Getty Images
In this daily horoscope for April 19, Bustle's resident astrologer Mecca Woods, founder of My Life Created, shares the astrological events happening today that will affect every zodiac sign. Below, here's a look at how astrology will affect our lives today.
After the fast-paced energy of Aries season, the pace slows down a few notches as the sun moves to stabilizing and comfort-seeking Taurus by the late afternoon. Before Taurus season gets officially underway, chatty Mercury kicks off festivities when it enters Taurus in the early a.m. With Mercury in Taurus, we're encouraged to focus on more practical matters and to make decisions according to our values. Since earthy Taurus is also a sensual sign, we're encouraged to take time out to feed our five senses, which could help with alleviating any stress we might feel.
With the moon finishing her stay in tenderhearted Cancer, we're encouraged to seek out the people and things that nourish us from the inside out. Doing so will be especially helpful when the moon opposes power-hungry Pluto in Capricorn later tonight, which can dredge up uncomfortable feelings. At the same time, we're called to do what we can to nurture and nourish others as Cancer is a sign that favors family and community.
Read below to see what the stars mean for your zodiac sign today, and make sure to check out your April 2021 monthly horoscope.
Finances can improve now either by way of a new gig or learning better ways to manage your money and resources. If you've been looking for a new home, you can make progress today.
The spotlight is on you now and there's very little that you can't achieve when you put your mind to it. If you want to share your ideas with others or have an important conversation, today's the day.
It's time to pull back a bit from the spotlight and give your brain a rest. The time off you take will replenish your cup. With money, a financial matter will work out for you when you least expect it.
You get by with the help of your friends and community today, so don't be shy about reaching out or connecting with folks. You never know who might pass an opportunity your way.
It's all about your career and ambitions now, and you're encouraged to show off what you know. People want to pay you for your expertise. With decision-making, go slow and trust your intuition.
You should find yourself feeling more optimistic and inspired than you may have felt in a while. This is a good thing as it can help you get closer to fulfilling a dream. Keep an open mind.
It's time to buckle down and focus on your finances. If there's anything pending or outstanding in terms of a bill or money-related matter, today's a good time to follow up. You might actually like what you hear.
You can get more done with a partner or a team, so don't be too proud or resistant to working with others or even hiring the help you need. If a contract opportunity is offered to you now, say yes.
Your health and well-being are the focus now as you're encouraged to adopt better habits and listen more to your body's needs. On another note, it's time to declutter your space.
Your romantic life is heating up now, so be mindful of being too pessimistic about meeting someone special. Meanwhile, seek out ways that you can fill more of your days with joy.
If you've been considering moving or making an upgrade to your home, now's a perfect time to do it. You could find what you need at a good bargain. On another note, it's time to connect with family.
Your creative juices are flowing now, which could lead to some golden ideas or a successful project. Take things bit by bit so you don't get overwhelmed. Developing your skills can be helpful.