Here's Your Horoscope For Today: April 7, 2021
The day kicks off on a high note.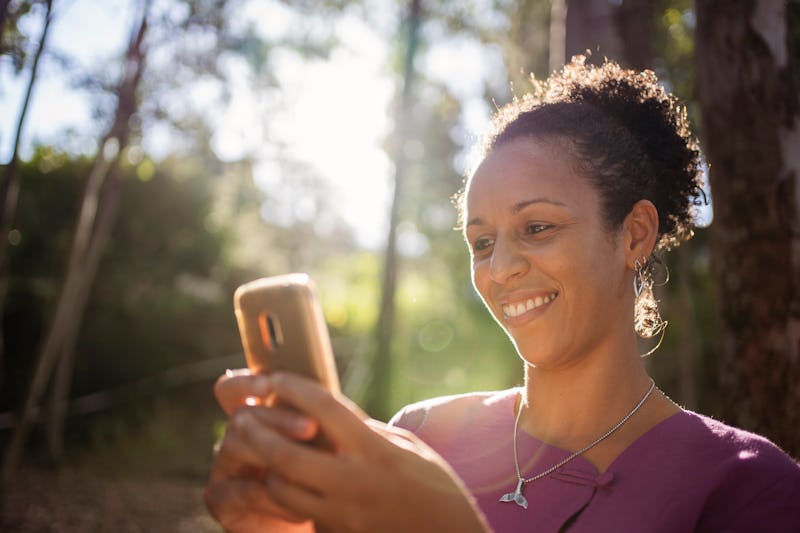 Renata Angerami/E+/Getty Images
In this daily horoscope for April 7, Bustle's resident astrologer Mecca Woods, founder of My Life Created, shares the astrological events happening today that will affect every zodiac sign. Below, here's a look at how astrology will affect our lives today.
The day kicks off on a high note, thanks to the moon and generous Jupiter teaming up in friendly Aquarius early in the morning. Opportunities and goodies could arrive this morning by way of our friends or people within our network. We're also encouraged to spread the generosity and good vibes around, especially as the moon moves into compassionate Pisces by late afternoon.
Before the moon moves to Pisces, the moon spends much of the day Void of Course (aka the period of time when the moon is transitioning between signs). This is usually not a time for starting anything new, like an important project, but a time for tying up loose and ends and taking time to rest. When the moon enters Pisces, we're encouraged to keep the laid-back energy going as Pisces is a zodiac sign that helps us to go with the flow and get the downtime we need.
Read below to see what the stars mean for your zodiac sign today, and make sure to check out your April 2021 monthly horoscope.
Some good news or a promising opportunity could come to you via someone you know today. Expect good things. Meanwhile, it's time to step out of the spotlight for a bit and regroup.
You could receive some recognition today on behalf of your expertise or resume. Don't be shy about singing your own praises or showing off what you know. You're making quite the impression.
A big dose of optimism comes your way today, helping you to take a chance on something you've been envisioning. Stay focused on what you want to achieve because you're more than capable of seeing it through.
If you've been waiting on a lump sum of money or a loan approval, it could come through today. Overall, finances look promising. Focus on things that inspire and uplift you.
You could receive an offer to collaborate with someone influential or someone you know could bring you a promising opportunity. Only say yes if your heart is truly in it.
Dealing with a health or wellness issue? You could see some improvement or receive promising news today. With work, a raise or new gig could be on the horizon. Practice the art of receiving.
Your creativity is at a high today, which could help you with finalizing a project or bringing a vision to life. Love looks promising, too. Though for the most part, joy and self-care are the priorities today.
If a home- or family-related issue has had you feeling stressed, you could find a happy resolution or some peace of mind today. Seek out ways to feed and nourish your heart.
Your words and ideas can make quite an impact today. As such, you could secure an opportunity or foster a beneficial connection. Take time to reflect on your path.
If you've been looking for a new gig or considering asking for a pay raise, there's a chance you could get it. On another note, if you need to have an important conversation, today's the day to do it.
Your star is on the rise and with all the positive attention coming your way, you're reminded to keep believing in yourself and your greatness. You have much to offer the world. Don't settle.
Your prayers could be answered today, especially when you keep your expectations high and trust that the universe has your back. That said, do make time for self-care today. You need it.