Here's Your Daily Horoscope For January 3, 2023
Mars in Gemini sparks petty drama.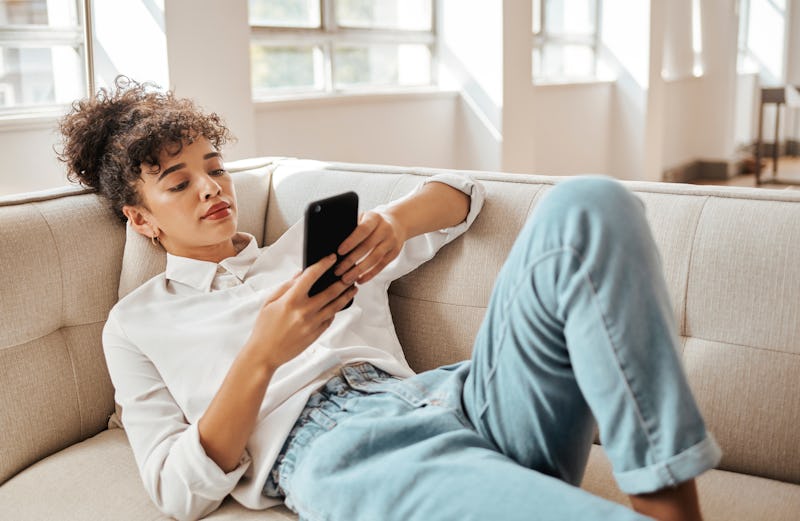 Delmaine Donson/E+/Getty Images
Bustle's resident astrologer Mecca Woods, founder of My Life Created, shares every zodiac sign's daily horoscope for today, January 3, 2023.
The moon is in buzzy Gemini and Mercury is currently retrograde in goal-oriented Capricorn. As a result, it could be tough to get even the simplest of tasks completed. Staying out of petty drama might also be difficult. The moon meets up with feisty Mars in Gemini later this afternoon, which can increase your chances of frustration and spicy exchanges.
The best way to manage these annoyances is by being as flexible as possible and by turning your attention towards things that are actually worth your time and energy. This can be a good day to brainstorm ideas, catch up on reading, or enjoy some brainy entertainment.
Maybe it's time to dust off one of your old ideas. Does it look different with fresh eyes?
Don't be so quick to confirm plans or a decision. Leave room to change your mind.
Encourage yourself to do things differently than you have in the past.
You may be extra tired. Turn your notifications off for now.
When it comes to achieving your goals, forget about racing to the finish line. Take your time.
Don't sell yourself short or underestimate your talents.
Are you feeling disconnnected from your intuition? It's time to tap back in.
Don't keep your feelings bottled up.
You might be receiving a number of offers or opportunities. Employ a vetting process.
Put self-care at the top of your list today.
Do what you can to engage with your playful side. Let yourself be a kid again.
Your friends or your community could help you with navigating a stressful situation related to your family or home.
Want to learn more? Check out your January 2023 monthly horoscope.