Here's Your Horoscope For Memorial Day Weekend
Mercury retrograde kicks off this weekend, too.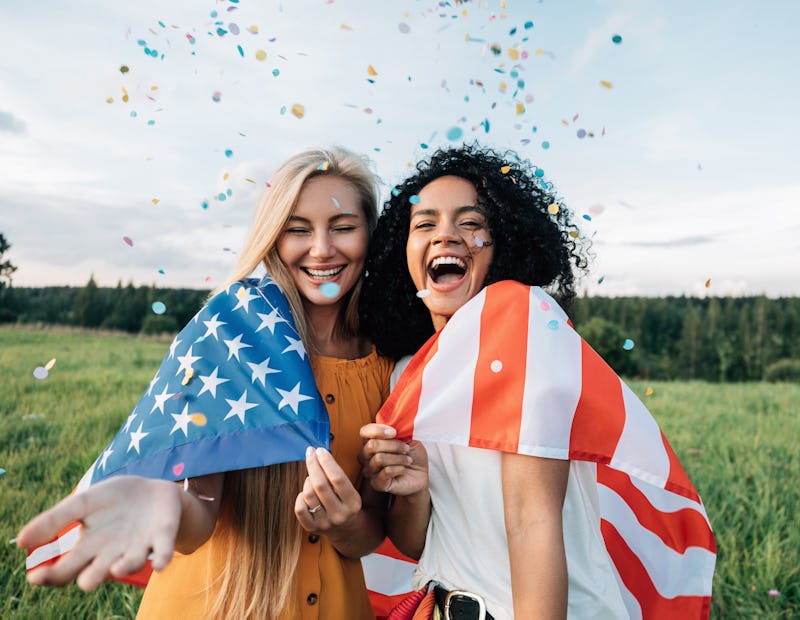 Artem Varnitsin / EyeEm/EyeEm/Getty Images
In this Memorial Day Weekend horoscope, Bustle's resident astrologer Mecca Woods, founder of My Life Created, shares the astrological events happening today that will affect every zodiac sign. Below, here's a look at how astrology will affect our lives today.
The big news for the weekend is that chatty Mercury is going retrograde on Saturday evening. Though we can expect things to get glitchy before then, as the planet of information and communication begins to power down. Since Mercury will be retrograde in versatile Gemini, we'll need to be extra flexible when it comes to executing plans and projects for the weekend in case there are last-minute hiccups or cancellations. With the moon in pragmatic Capricorn until late Saturday night, we do best when we stick to the basics and keep things simple, including our schedules.
By early Sunday morning, the moon moves to friendly Aquarius, which puts us more in a mood to be social and take part in any festivities that may be going on for the weekend. At the same time, with Mars in homebody Cancer teaming up with dreamy Neptune in Pisces come Monday, many of us may opt to stay home and chill or keep events low-key.
Read below to see what the stars mean for your zodiac sign today, and make sure to check out your May 2021 monthly horoscope.
If you've made plans for this weekend and it involves others, it's a good idea to double check and confirm that those plans are still on. If making plans, keep them as simple as possible.
You might need to watch your spending this weekend. Be mindful of misplacing or losing your wallet too. On another note, a low-key weekend getaway could help you with work and play.
Though it could be easy to say yes to invites and offers this weekend, you're encouraged to be selective about the people and things you give time and energy to. Say no to people-pleasing.
If playing host this weekend, take care that you're not left doing all the work. Allow others to pitch in as needed. Honor your boundaries.
You may need to back out of plans last minute with friends. If so, try not to feel too guilty, especially if you're physically or emotionally not up to it. Your people will understand.
You might be focused more on work than playtime this weekend. If so, know that work can wait. Give yourself some time to have some fun, especially if you get an invitation from friends.
You might have to get creative this weekend if you've made travel plans, as there's a chance there could be delays or a cancellation. When it comes to family gatherings, don't feel pressured to attend.
You might be feeling the itch to travel, but it might be best to keep things local or stay home, particularly in terms of saving money. This could be a good weekend to get some stuff done around the house.
You may need to watch for challenges with communication this weekend, as it could be easy to take things personally. The best way to head off a misunderstanding is to offer or ask for clarity.
You might be tempted to work this weekend, but your body seems to say otherwise. Focus on pampering or spoiling yourself instead. Let others handle things for a change.
You could use a break, Aquarius. This weekend calls you to reconnect with your inner child and seek out some simple pleasures. If an ex reaches out, don't feel obligated to respond unless you want to.
A family- or home-related issue could be the cause of stress this weekend, which might make it necessary for you to pull back a bit and regroup. Come back to the issue later. You have time.