11 Halloween Costumes Inspired By TikTok Trends
You know #BamaRush is on the list!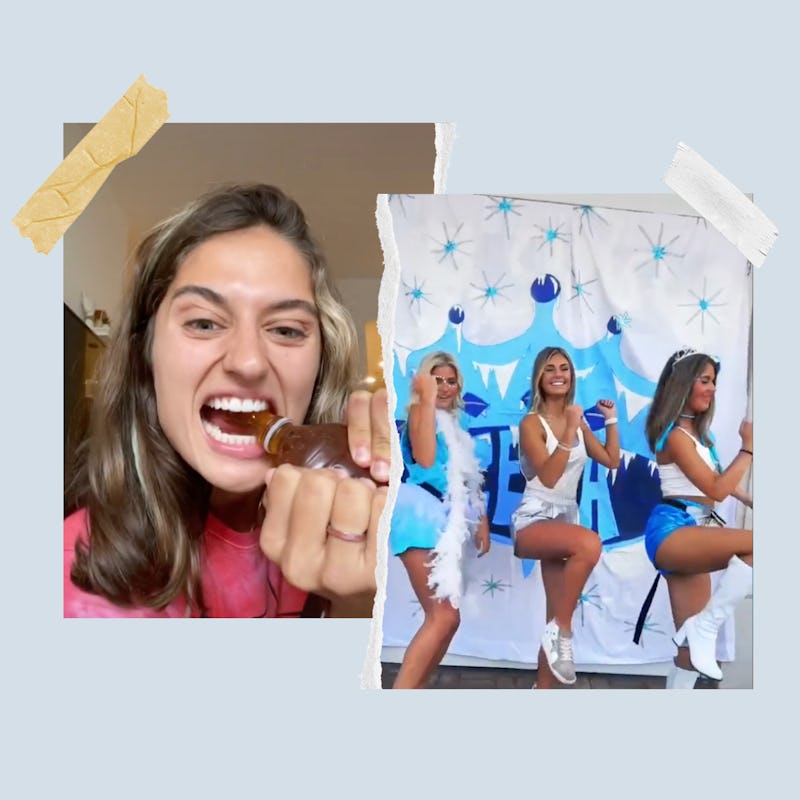 We've barely dipped our toes into fall, which means it's time to start thinking about your Halloween costume. As tailor-made as our "For You" pages have become, there are some viral TikTok trends that reach all of us — no matter how niche your interests are. We've all become conditioned to look for an "[AS]" logo whenever we hear, "Running Away," by VANO 3000, and to prepare ourselves for the majestic arrival of a furry feline friend whenever we hear, "Here comes the boy." (And, no matter how far into "Alt TikTok" you are, there's a chance you somehow found yourself on #BamaRush TikTok this year.) It only makes sense then that you might choose a Halloween costume inspired by the latest TikTok trend this year.
The fact is, viral TikTok trends can transcend even the most custom of algorithms, uniting us in a universal experience of new cultural references. Which also makes them a surefire Halloween costume options that are both unique and recognizable. (At least recognizable to anyone on TikTok, which at this point is close to everyone.)
Whether you're looking for a last-minute DIY costume, or ready to go all out with a Jeff Bezos bald cap or Reba McEntire wig, there is a TikTok-inspired Halloween costume for you. And, of course, you are obligated to share your TikTok costume on TikTok. (Yes, fine you can also share on competitive video sharing platforms like Triller or Reels. I won't tell.) So, start picking your preferred audio out now. Here are 11 Halloween costumes inspired by 2021 TikTok trends.
If all else fails, don't get dressed up at all and say you're the beginning part of a TikTok with a cool transition.