Each Zodiac Sign's Dream Pasta Recipe, According To An Astrologer
Your sun sign can tell you what to try out in the kitchen.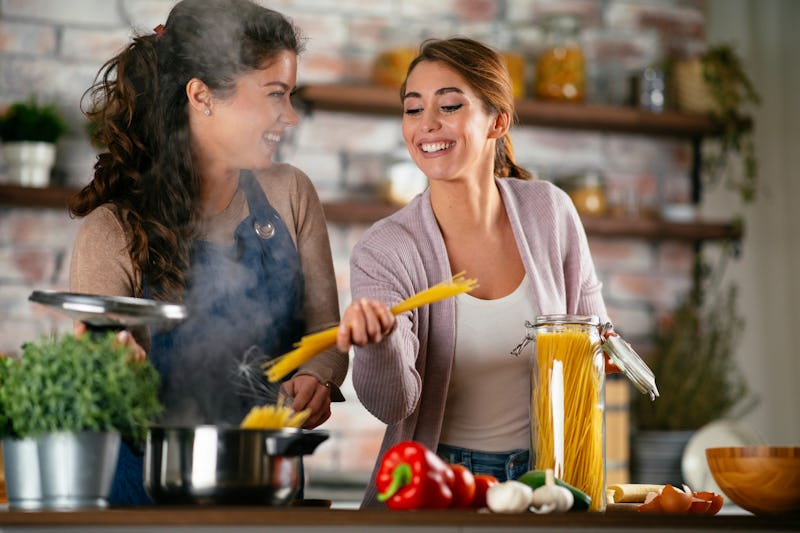 Shutterstock
Pasta is a fan-favorite dish for a number of reasons — it's easy to make, it's versatile, and it's undeniably delicious. Much like zodiac signs, each kind of pasta has its own unique vibe, from quick and easy comfort meals to family gathering staples. If you've ever wondered why you're always reaching for the same kind of pasta at the grocery store, or gravitating towards the same dish on the menu, this list breaks down each zodiac sign's pasta preference according to an astrologer.
Your favorite kind of pasta says a lot about you, and so does your zodiac sign. In fact, they may be more similar than you'd think, especially when it comes to prep times and portion sizes. If you're someone who loves to host dinner parties, you're probably more likely to make a meal that's suitable for a houseful of guests, but if you're always on the go, you're gonna want something that you can whip up quickly between events. Astrologer Ms. Charlotte shares which pasta best represents each sign based on their personality traits and preferences, so next time you order dinner, you might want to keep your perfect pasta pairing in mind. That being said, this isn't an exact science, so don't stress if your fave pasta dish doesn't match your zodiac.
Source:
Ms. Charlotte, astrologer