These 3 Zodiac Signs Might Stab You In The Back
Gossiping is in their nature.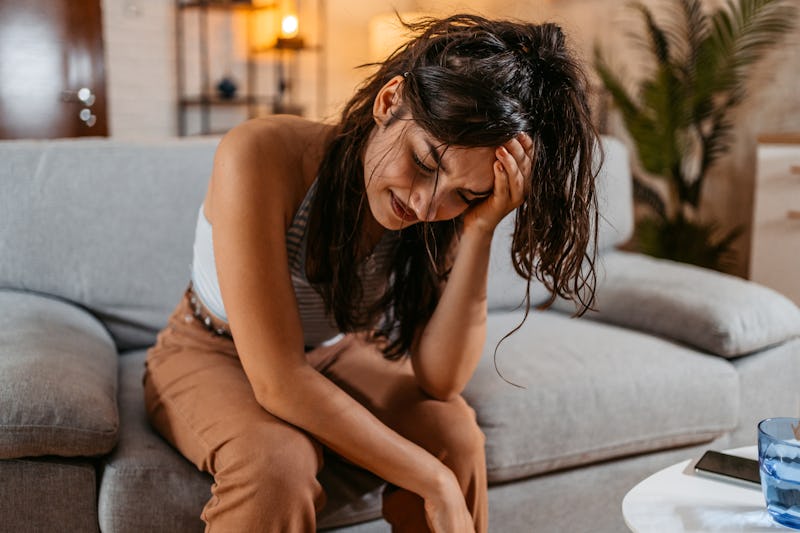 urbazon/E+/Getty Images
Every zodiac sign has a reputation, some are good and some are not so great. So when you're thinking about which zodiac signs are most likely to betray you, there's a good chance you already have at least one or two signs in mind. While everyone is capable of betrayal, there's a reason why some zodiac signs are more likely to do it over others.
Each zodiac sign's personality and behavior is shaped by their ruling planet, element, and modality. How mature you are, how social you are, and whether you're judgmental or not, are some traits that are determined by at least one of those three alignments.
In the case of betrayal, Stina Garbis, professional astrologer and psychic, tells Bustle it all comes down to a sign's ruling planet, which is based on mythology. For instance, Gemini, a mischievous sign known for their love of drama, is ruled by Mercury. Since Mercury is associated with communication, a Gemini may betray you by gossiping and spilling your secrets.
Keep in mind, every sign has their share of negative traits and no sign is all good or all bad. Astrology is here to help you better understand the people around you, not tell you who you should and shouldn't be associated with. You just may want to be careful about who you're putting your trust in. With that said, here are the three zodiac signs most likely to betray you, according to Garbis.
Source
Stina Garbis, professional astrologer and psychic