10 Things That Happened In Your Partner's Past That May Make Them More Likely To Cheat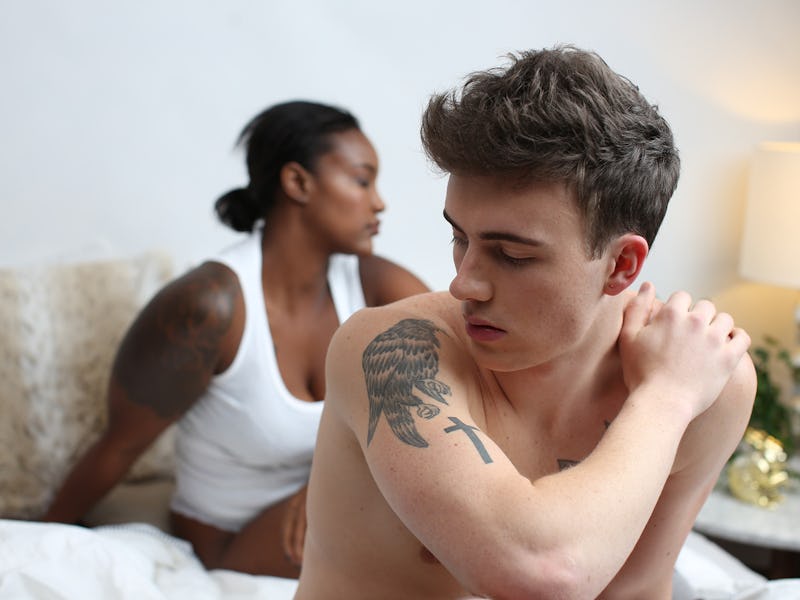 Ashley Batz/Bustle
It's often possible to get a better idea of what the future might be like, simply by looking into the past. So if you're wondering if your partner might cheat on you, taking a peek at their experiences, habits, and dating history may help you to better understand them, as well as where your relationship might lead.
If they grew up in a family where affairs were always afoot, they may be more likely to cheat. And, if they're impulsive by nature, or non-confrontational, it also might up the chances. But keep in mind that the nothing's ever set in stone.
"There is no single predictor of cheating that is 100 percent guaranteed," Joshua Klapow, PhD, clinical psychologist and host of The Kurre and Klapow Show, tells Bustle. "Like a health condition, there are risk factors and warning signs. And the more risk factors, the greater the chance of cheating." But that doesn't mean it'll happen.
You can, however, talk about your partner's past, and what you can work on as a couple, because communication will be key. "Your partner needs to know that no matter what the issue is, it is better for them to talk with you than to cheat," Dr. Klapow says. "The more you both feel open to communicate your fears, dreams, wishes and concerns, the less likely you each are to resolve an issue outside of the relationship."
With that in mind, if any of these things are true for your partner, they may be more likely to cheat, according to experts. So be sure to talk about it as a couple, and come up with a plan to keep your relationship healthy.