11 Ways Rachel's Season Changed The 'Bachelor' Franchise Forever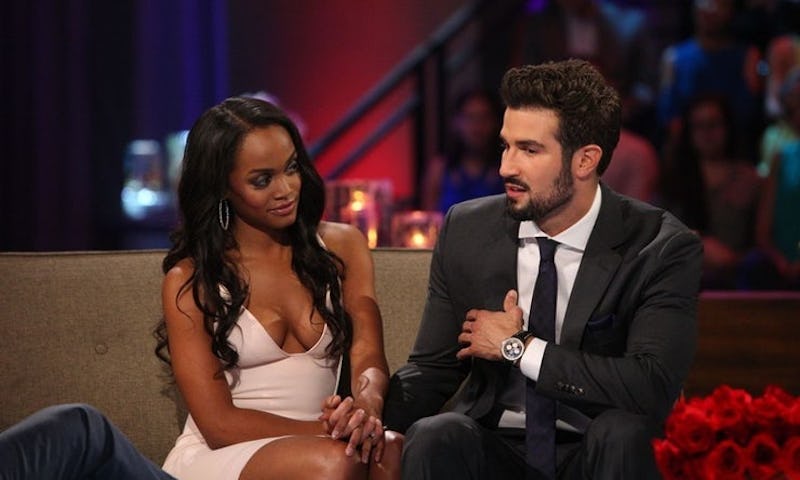 ABC/Paul Hebert
Season 13 of The Bachelorette has been advertised as one filled with many "firsts," and for good reason. Along with presenting its first black lead, ABC also decided to shake their Bachelor Nation traditions up a bit, changing fans' viewing experience in more ways than one. Rachel Lindsay will go down in history as the Bachelorette who revamped the game, and below are the various ways her season completely changed The Bachelor franchise.
From dropping hints about her relationship status before the season aired, to getting to meet a few of her suitors before the cameras even began rolling, ABC set the bar high for future Bachelor and Bachelorette seasons. And you can't forget about how the network created a safe space for their first black Bachelorette to discuss racial and interracial dating topics openly and honestly on the show. That move alone helped to set Season 13 apart from its predecessors.
This doesn't mean that The Bachelorette has it all figured out, however. The show definitely has some work to do to improve on its diversity and inclusivity track. Still, the changes made were undoubtedly improvements, and reflecting on them will only show just how far the franchise still has to go.