Experts Say Sharing These 9 Awkward Moments Can Actually Make Your Relationship Stronger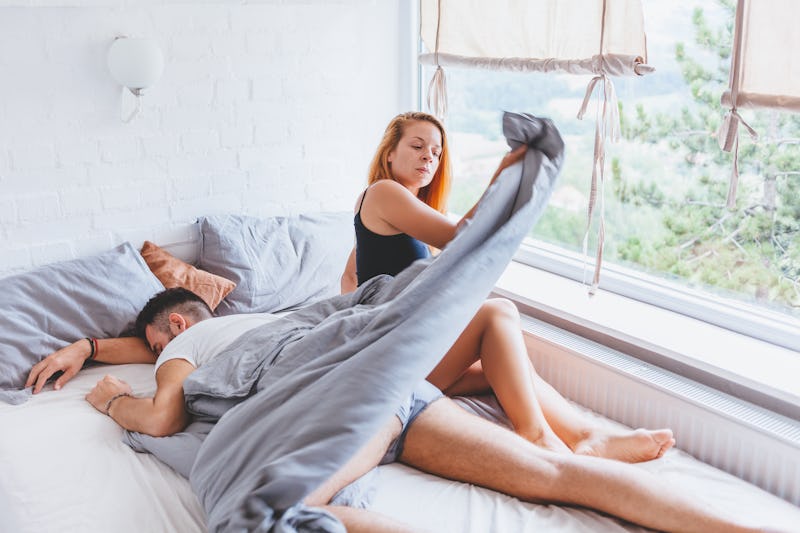 Shutterstock
The next time you find yourself in the middle of an awkward moment with your partner, consider pausing, taking a deep breath, and really leaning into it. Because, even though awkward moments can be uncomfortable, they can actually be a good thing, too. And depending on how you handle them, they might even make your relationship stronger.
"Awkward moments make you stronger because they help you learn about each other and your relationship," Laura F. Dabney, MD, a Virginia-based psychiatrist and relationship therapist, tells Bustle. "One tip to reap benefits from awkward moments is to talk about them. Do not brush those moments aside or try to minimize the awkwardness. If you do not talk about what made the moment awkward, you do not learn from it!"
This might include talking about an ex, meeting each other's friends, giving gifts — all situations that can be a bit strange. By weathering them together, however, it'll show that you and your partner have each other's backs. And if you're willing to talk about the awkwardness, or even why it was so awkward, you may be able to reach a deeper level of understanding. With that in mind, here are some moments experts say can actually make you closer as a couple, however awkward they may feel.