How To Deal With Your Partner's Worst Habit In Quarantine, Based On Their Zodiac Sign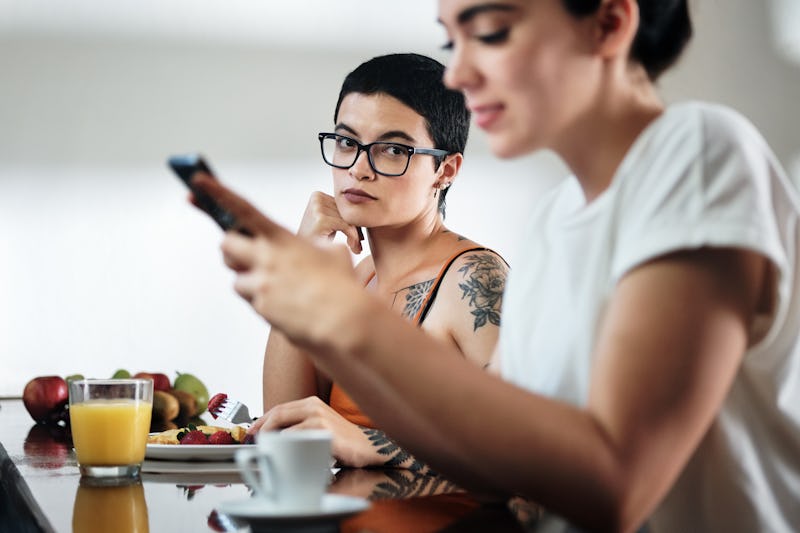 Shutterstock
Whether it's leaving dishes in the kitchen sink, picking fights, or creating a pile of crumbs in bed so deep you could make a snow angel, everyone has their own set of quirks. And part of being in a relationship is learning to love your partner anyway. But if you've been spending more time together than usual during the pandemic, it can shine a spotlight on their flaws, and leave you wondering how to deal with your partner's worst habit in quarantine.
If you look at it from an astrological standpoint, certain habits will be more likely to occur than others, thanks to the personality traits associated with their zodiac sign. But beyond pinpointing a reason why your partner is the way they are, getting along in quarantine is always going to be more about compromise.
It's much easier to go to separate corners of your apartment and stare daggers at each other, but talking it out and coming up with a game plan in order to keep the peace will be so much more helpful.
Below, you'll find the worst habit your partner has while in quarantine, based on their zodiac sign, and the best way to deal with it.