If Your Partner Had These 9 Experiences With Their Ex, They'll Be More Loyal To You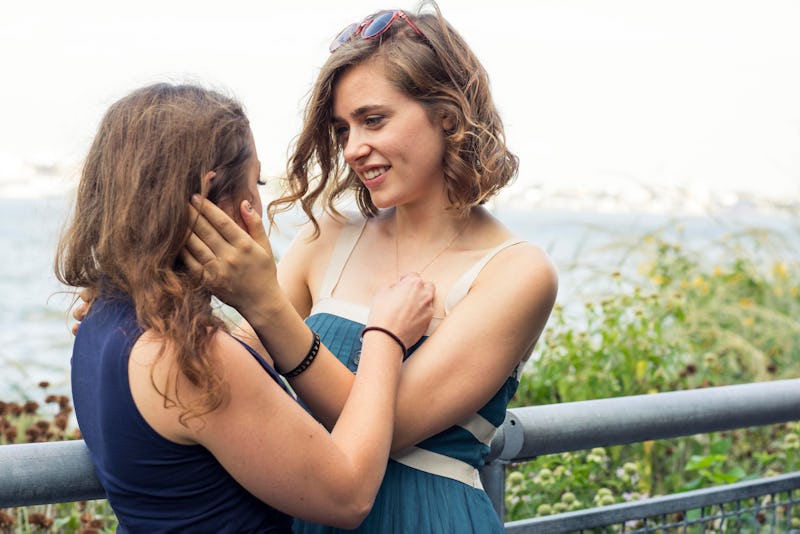 BDG Media, Inc.
Even though they're not together anymore, the experiences your partner had with their ex may have taught them some pretty valuable life lessons — including how to be more loyal. "We are shaped by our past in many ways and this definitely includes relationships," Jonathan Bennett, relationship and dating expert at Double Trust Dating, tells Bustle. "For better or worse, your partner has been profoundly changed by [their] past partners."
Maybe their ex cheated on them, and as a result your partner has learned how not to act in a relationship. Or maybe they were long-distance while with their ex, and along the way learned the value of trust and loyalty. How did they handle these moments? What did they take way from them? You might want to ask and see if your partner would like to share a few stories, and reveal more about life with their ex.
"You can learn a lot about your partner's loyalty (or lack of it) by looking at past relationships," Bennett says. "If your partner was devoted and dedicated to an ex, there's a good chance [they] will do the same in your current relationship. The greatest predictor of future behavior is past behavior." So, if they've had any of the below experiences with their ex, it may give you a better idea of the kind of partner they'll be for you — now and into the future.