Bustle's Editors On Fake News + iPhone Hacks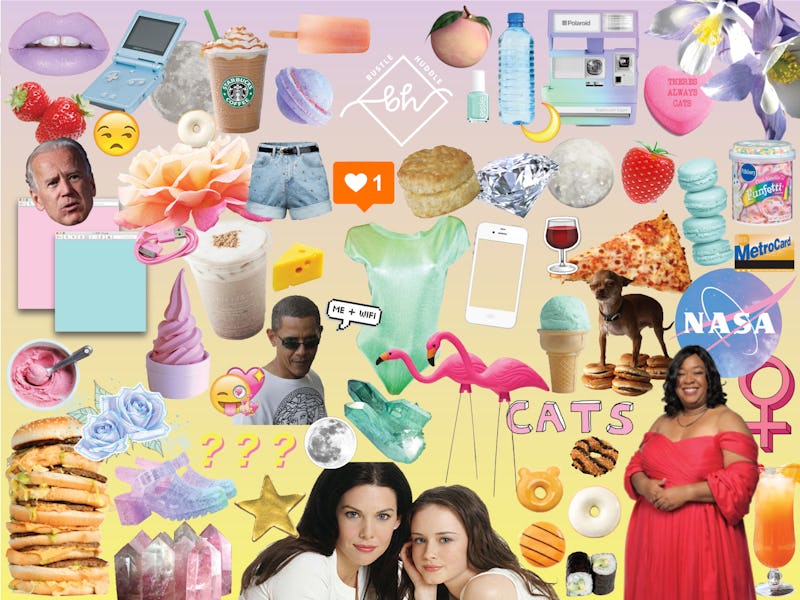 It's THURSDAY! I hope this four-day week has been treating you well, and that you've got exciting plans for tonight. Maybe you're getting drinks with friends, snuggling up with a good book, or crafting the perfect #TBT post for Instagram. Or perphaps you are prepping for a 2018 Women's March event, happening this weekend.
Either way, there's a bunch of news to get to, so I'm here to make sure you know exactly what's been going on today, Jan. 18:
Justin Timberlake + "Supplies"
Justin Timberlake isn't wasting any time dropping new hits from his upcoming album. The singer released his second track from Man of the Woods, "Supplies", this morning and fans totally freaked out about it. He also released a very politically charged music video for the song, which included references to Harvey Weinstein, #MeToo, and Donald Trump.
#MeToo: Dylan Farrow gave a TV interview about Woody Allen, and even though it's hard to watch, it's an important part of the #MeToo conversation.
Meghan Markle + Prince Harry
Today marked another public appearance from our two favorite royals — Prince Harry and Meghan Markle. The pair visited Cardiff, Wales, and we learned a lot about the couple, including the fact that Prince Harry is also a feminist & Markle really loves the messy bun (and she can totally rock it, too).
Love Story: This couple met on Neopets way back when, and are now getting married IRL!
Fake News Awards + Trump
So the infamous Fake News Awards Donald Trump has been tweeting about are, actually, not fake. Wednesday night, the GOP Twitter account released a list of all the fake news "nominees". However, there was one problem: the link initially didn't work, giving everyone who clicked on it an error message. This mistake was rectified and now everyone can see who the winners were, but TBH, I'm even more confused now that these awards even happened than I was before.
LOL of the Day: Chrissy Teigen made the funniest video in response to the Fake News Awards and you need to check it out ASAP.
iPhones + iMessage bugs
There's a new Apple bug that could ruin your iPhone. This is basically how the bug works: someone could text you a faulty URL that would hack your iPhone. Even if you don't open the message or the link, your phone can still be affected; it could repeatedly shut off, your iMessage could crash, and you're battery power will drain at a rapid pace. But for every bug there is a fix, so don't freak out just yet because there is a way you protect your iPhone from this.
OMG: A new resason of RuPaul's Drag Race All Stars is coming out soon, and you'll *never* guess who one of the guest judges is...
What to Watch: Grey's Anatomy is back on ABC at 8 p.m. ET. In the meantime, Bustle's got an exclusive interview with the show's newest star.