Bustle's Editors On Golden Globes + 'Bachelor'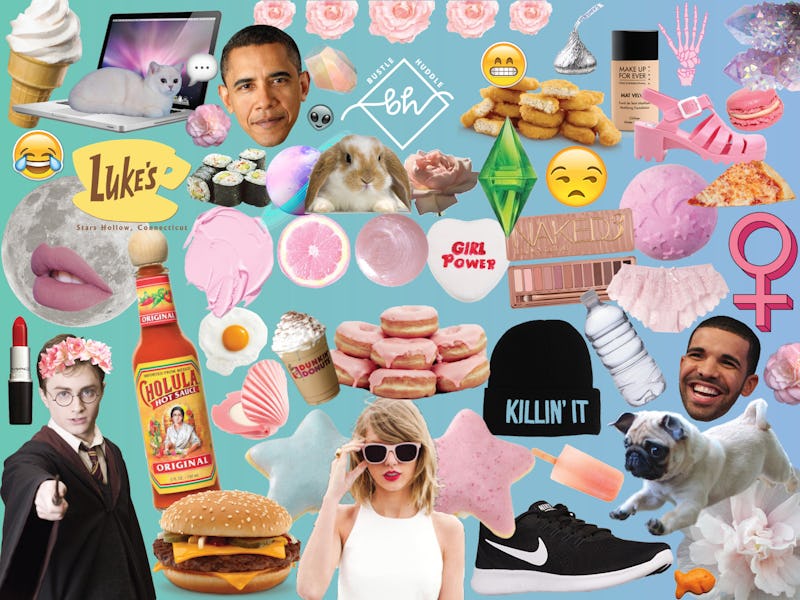 Happy Monday! Hope everyone had a marvelous weekend and 2018 continues to treat you well. As for me, I'm *still* reeling from Oprah's Golden Globe speech. Aside from that extremely inspiring award show (which we'll get into below), there's a lot more news to share — from a new Bachelor show to a fire at Trump Tower.
Our editors have been busy today, and there's a lot for you to catch up on today, Jan. 8:
Golden Globes + Women
The 2018 Golden Globe Awards were honestly unlike anything we've seen before. There were some truly inspiring red carpet moments, hilarious jokes, and the internet certainly delivered with excellent memes & tweets. There were also incredible speeches, from Reese Witherspoon who spoke after Big Little Lies won Best Limited Series, to Laura Dern's moving acceptance speech, and Natalie Portman's pointed comments as she announced the nominees for Best Director. And then, there was Oprah who had the whole crowd on their feet as she gave a truly powerful, poignant speech after being honored with the Cecil B. DeMille award.
Time's Up: While the vast majority of Golden Globe attendees donned black and wore Time's Up pins, even celebs staying home for the night showed their support for the movement.
Princess Charlotte + School
Another week, another royal family ~moment~. Today, Princess Charlotte started her first day of nursery school, and my goodness the photos are precious. The youngest daughter of Prince William and Kate Middleton was all smiles as she posed for two Instagram photos this morning. It seems like only yesterday that her brother, Prince George, was starting school himself. How time flies!
Beauty Tips: Heads up, gel nail extensions are a thing and they're way better than acrylics, according to experts.
The Bachelor Winter Games + Full Cast
2018 has already brought us "Janu-Arie", and next month Bachelor nations fans will be treated to even more of the hit reality franchise with The Bachelor Winter Games officially premiering on Feb. 13! The full cast list is a doozy, with some of your faves from previous seasons returning, as well as stars from international Bachelor formats I'm sure you can't wait to meet. Personally, I can't wait to curl up on my couch and watch the drama and love triangles unfold.
Shopping Break: This is the year to try new things, and I'd recommend starting with any of these 21 weird AF products that are still oddly satisfying.
Trump Tower + Fire
Earlier today, New York City's fire department (FDNY) was called to Trump Tower after a fire broke out on the roof. Photos from the scene are pretty jarring. Trump and his family were in D.C. at the time; it was reported that there were at least two people with minor injuries due to the incident.
What to Watch: Tonight is Bachelor night, with the second episode of Arie's journey to finding true love airing at 8 p.m. on ABC. And while you wait, here's what fan-favorite Bachelor contestant Bekah looks like with blonde hair (you'll be so shocked, trust us!).