Bustle's Editors On Kathy Griffin + 'The Bachelorette'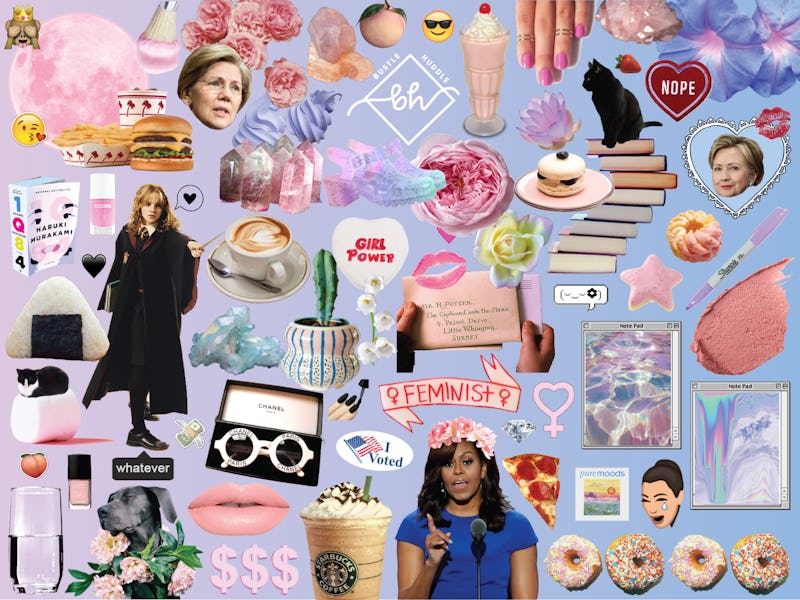 It may have been a short week, but man did a lot happen. First thing's first: Today is National Doughnut Day, and there's still time to celebrate accordingly. Now that that's out of the way, it's time to take a look at what Bustle's editors were talking about today — from Kathy Griffin to The Bachelorette to, yes, Trump and the climate deal. Have a great weekend!
Paris Climate Deal + Trump
Trump may have decided to pull the United States out of the Paris climate agreement, but the climate change conversation is far from over. In fact, scientists around the country are responding to the news and blasting Trump's decision. Even former New York City Mayor Michael Bloomberg offered to donate up to $15 million to fund the deal — the amount the United States would have contributed to the United Nations. And because this really is a BFD for you and for future generations, here are seven ways you can protest the climate change deal decision right now. Get on it!
Quote of the Day: "I'm not afraid of Donald Trump. He's a bully. I've dealt with older white guys trying to keep me down my whole life," comedian Kathy Griffin said in an emotional press conference following the controversy over that photo. Griffin also revealed that she's since lawyered up in response to the backlash and is bringing attention to what she calls "bullying" by Trump.
Beautycon + Bustle
ICYMI: Bustle's editors went to Beautycon NYC 2017 on May 20 to check out the need-to-know beauty brands and influencers you're *probably* (re: definitely) following on social media, and, boy, did they get their fair share of products and hacks. Out of all the great advice they received, these are the three best makeup tips from Beautycon from experts who definitely know a thing or two about highlighter, concealer, eyeshadow, and everything in between. You're going to want to try out these tips this weekend!
Test Yourself: Bet you've never heard of the 2017 Spelling Bee winning word before.
Baked By Melissa + Cookbook
Melissa Ben-Ishay, the mastermind behind the mini treats you love, is releasing a Baked by Melissa cookbook on Oct. 3. The book will feature more than 120 recipes for recreating some of your favorite desserts at home. Hungry yet?
Add to Your TBR: *This* book is on Hillary Clinton's nightstand right now. What're you waiting for?!
Bachelorette + New Hair
Bachelorette Rachel Lindsay just debuted a new summer hairstyle and it's some serious black girl magic. Lindsay, America's favorite Bachelorette, decided to go with a full head of box braids. Oh, and I have mentioned that She. Looks. Awesome.
More Summer Goals: Disney World's Night Blossom drink is taking over Instagram, so you better book your summer trip ASAP!
What to Watch: Don't miss Ariana Grande's benefit concert in Manchester this Sunday, June 4, starting at 2 p.m. ET. Justin Bieber, Miley Cyrus, Katy Perry, and more of your favorites are set to perform to help raise money for victims of the May 22 concert attack.
Weekend Plans: Here's exactly what you can expect this weekend, based on your zodiac sign.