Bustle's Editors On Hurricane Irma + Rihanna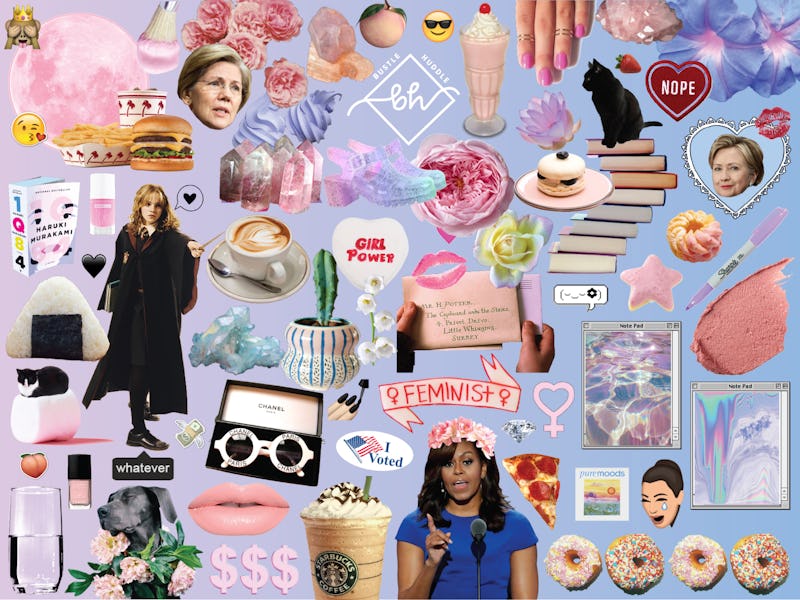 It's finally Friday and the first full week of September is officially over. And what a doozy it's been, amirite? Between Trump's DACA decision, Betsy DeVos' Title IX rollback (by the way, here's what to do if you're still livid about the news), the super surprising announcement of the 2018 Bachelor, and following Hurricane Irma's path (more on that below), Labor Day weekend feels like it was weeks ago.
But before you go into full-on TGIF mode, here's what you need to know heading into the weekend:
Hurricane Irma + Florida
While Texas is still trying to bounce back from Hurricane Harvey, Hurricane Irma is expected to make landfall in the southeastern U.S. this weekend and could prove to be even more disastrous. In fact, Irma could be the worst hurricane to hit Florida since Hurricane Andrew in 1992.
On Friday morning, director of FEMA Brock Long called the major storm "a threat that is going to devastate" parts of Florida and areas potentially as far north as North Carolina. Many coastal regions have already enforced mandatory or partial evacuations to brace for the Category 4 storm. We'll know more about Hurricane Irma's path over the coming hours and days, but experts are predicting that Florida could be hit with the "worst case scenario" path.
More Devastating Weather: Late Thursday night Mexico was struck by a magnitude 8 earthquake that claimed the lives of at least 15 people, and this video shows how terrifying it truly was.
Rihanna + Fenty Beauty
It's finally here! And by "it", of course I'm talking about Rihanna's highly anticipated new Fenty Beauty makeup line. The collection officially launched Friday at midnight and it's just as good as you'd imagine.
With a lineup of 91 beauty and skin care products, the inclusive collection boasts a range of color options and, yes, is also cruelty-free. Head on over to Sephora to get your hands on these millennial pink beauties ASAP.
Calling All SoulCycle Fans: SoulCycle teamed up with Champion for the classic and cool fitness collaboration you've been waiting for. Seriously, these pieces will make you want to work out — or at least make sure you're prepared if the motivation strikes.
Disney + Netflix
It's official: even more of your favorite movies are leaving Netflix. That's right, in addition to a collection of Disney classics, Disney CEO Bob Iger confirmed that all Star Wars and Marvel movies will also be pulled from Netflix and available to stream exclusively on Disney's site. This is definitely a bummer for fans but, hey, at least you've got until 2019 to watch the hell out of your faves.
Watch This: If you love Real Housewives of New York star Dorinda Medley (who doesn't?!), then you *need* to see this Watch What Happens Live clip of Dorinda surprising super fan Sarah Paulson. It might just be the cutest moment in the show's history.
Girls + Murder Mysteries
Are you a fan of books like Gone Girl, All the Missing Girls, and Luckiest Girl Alive? Well, according to experts, thrillers with the word "girl" in the title really do attract more readers, but the title thing might just be a coincidence. Turns out the popularity of these books might have more to do with — you guessed it — the great stories, not to mention the fact that we're living in a super stressful time and true crime books like these can give readers a sense of hope. Whatever the reason, my TBR pile will be full of "Girl" books for a while.
Today's WTF Moment: People in Florida are sharing stories of their employers' storm plans and, while some definitely take into account their employees' safety, others are great examples of how NOT to prepare for a hurricane.
What to Watch: These 19 psychological thrillers on Netflix are the perfect way to keep the horror going after you see It this weekend!
Weekend Plans: Here's exactly what you can expect on Saturday and Sunday, based on your zodiac sign.