You Need To Watch These Movies & TV Shows This Weekend — Right After The New 'Fantastic Beasts'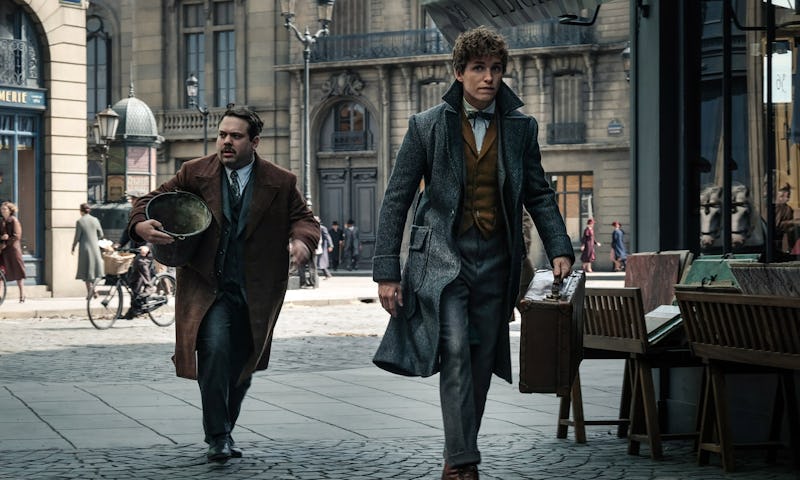 Jaap Buitendijk/ Warner Bros. Pictures
The holidays haven't arrived yet, but it looks like we're all getting some presents early this year. With so many exciting movies and TV shows to watch this weekend, there's guaranteed to be something for everyone to enjoy, either curled up on the couch or with plenty of popcorn at your local movie theater.
Harry Potter fans looking to add a little bit more magic to their lives can finally enjoy the second installment in the Fantastic Beasts series, The Crimes of Grindelwald, which officially arrives in theaters this weekend. Whether you're a hardcore Hogwarts fan excited to see all of the references to the original series in this newest chronicle of Newt Scamander's (Eddie Redmayne) adventures or you're just there to see some magical creatures come to life, The Crimes of Grindelwald should cast a spell over you. (Just remember to BYOB at your theater — Bring Your Own Butterbeer.)
Of course, there are plenty of other options for filmgoers who need to satisfy the whole family: there's the Mark Wahlberg and Rose Byrne comedy Instant Family, in case you like like to mix your laughter with a few tears, and the Viola Davis-starring heist thriller, Widows, which will entice both the action buff and the awards season junkie with its unforgettable performances and wall-to-wall excitement.
And we haven't even gotten started on all of the streaming options available this weekend, which include an animated female superhero adventure and a princess-centric rom-com that is perfect for anyone wanting to get into the holiday spirit a little early.