14 Of Hailey Bieber's Best Manicures
The queen of minimalist-chic nails.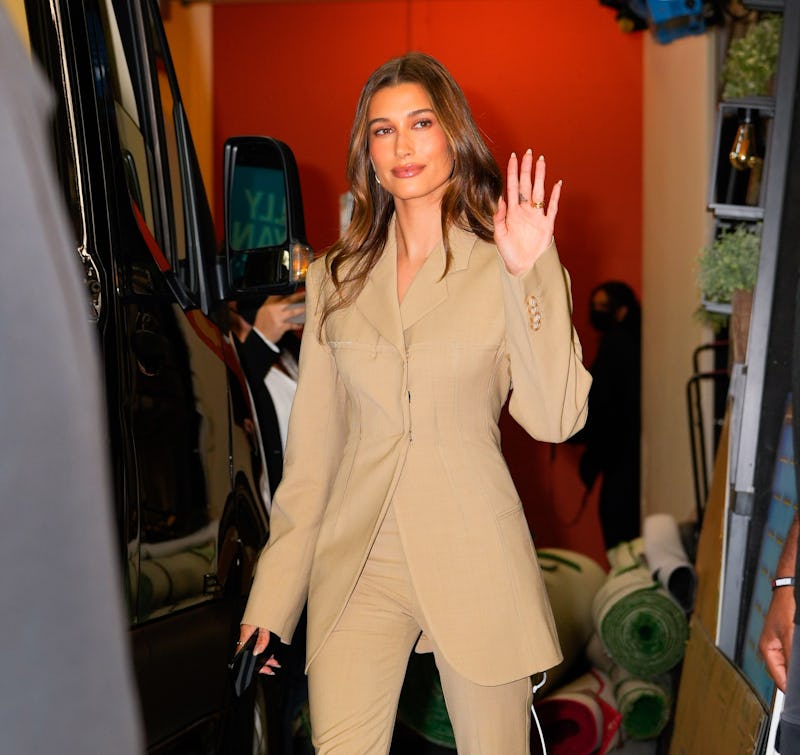 Gotham/GC Images/Getty Images
From '90s-inspired hairstyles to chic athleisure and "glazed donut" skin care routines, there are few beauty trends that Hailey Bieber hasn't at least partially inspired. And Bieber's passion for nail art is certainly no exception: Surely you've heard of the "glazed donut" manicure by now.
It's not hard to see why the Rhode Skin founder is admired for her creative manicure designs. Bieber has pioneered the aforementioned glazed donut aesthetic, which may be minimalist, but has a pearlescent sheen that elevates its chicness. That said, she's also been spotted wearing bolder looks, like illustrated fruit, deconstructed French manis, colorful ombré nails, and neon green tips, to name just a few swoon-worthy examples. As a result, billions of others have been inspired to emulate her looks — and billions is not an exaggeration. Just look to the trendsetting platform TikTok, where the search for "Hailey Bieber nails" has garnered over 7.4 billion views, and "Hailey Bieber inspired nails" and hashtag #haileybiebernails have amassed a combined 50.4 million of their own. Clearly, the supermodel is seriously slaying the nail game.
Below, see 14 of Hailey Bieber's best nail moments that are sure to inspire your next mani.