15 Romantic Movies On Netflix That Are Perfect For Snuggling Up On The Couch
From musicals to gothic romance, there's something for everyone.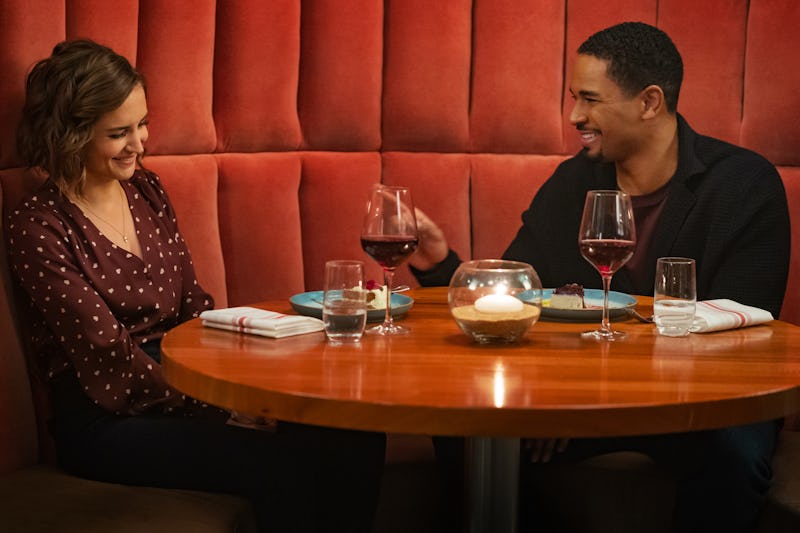 Ricardo Hubbs/Netflix
Whether you're looking for a summer date night idea, or simply want to curl up with a sweet movie solo, why not try streaming romance movies on Netflix? There's no shortage of choices when it comes to romantic films that will appeal to every kind of mood. Maybe you want a classic rom-com or Hallmark-esque romance that ensures a happy ending — or perhaps you're craving a musical, action thriller, or straight-up gothic horror. And of course, sometimes, you just want to cry. Either way, romance can definitely be found in all of these genres, many of which are available to watch right now. But don't feel the need to spend all your time scrolling, because the list ahead has you covered with a wide range of options.
And hey, if you already happen to be a big romance movie lover and have seen a bunch of these films before, there's nothing wrong with streaming a go-to favorite! In fact, there's something special about going with a well-worn comfort title (like, say, the 1989 Nora Ephron film you'll find at No. 2). So grab your comfiest blanket, pop some popcorn, and stream a few of these romantic movies on Netflix for the ultimate movie marathon.
This article was originally published on