Charlotte Tilbury Muse Phoebe Dynevor Triples Her Income In One Year
The Ton would be proud of Bridgerton's breakout star.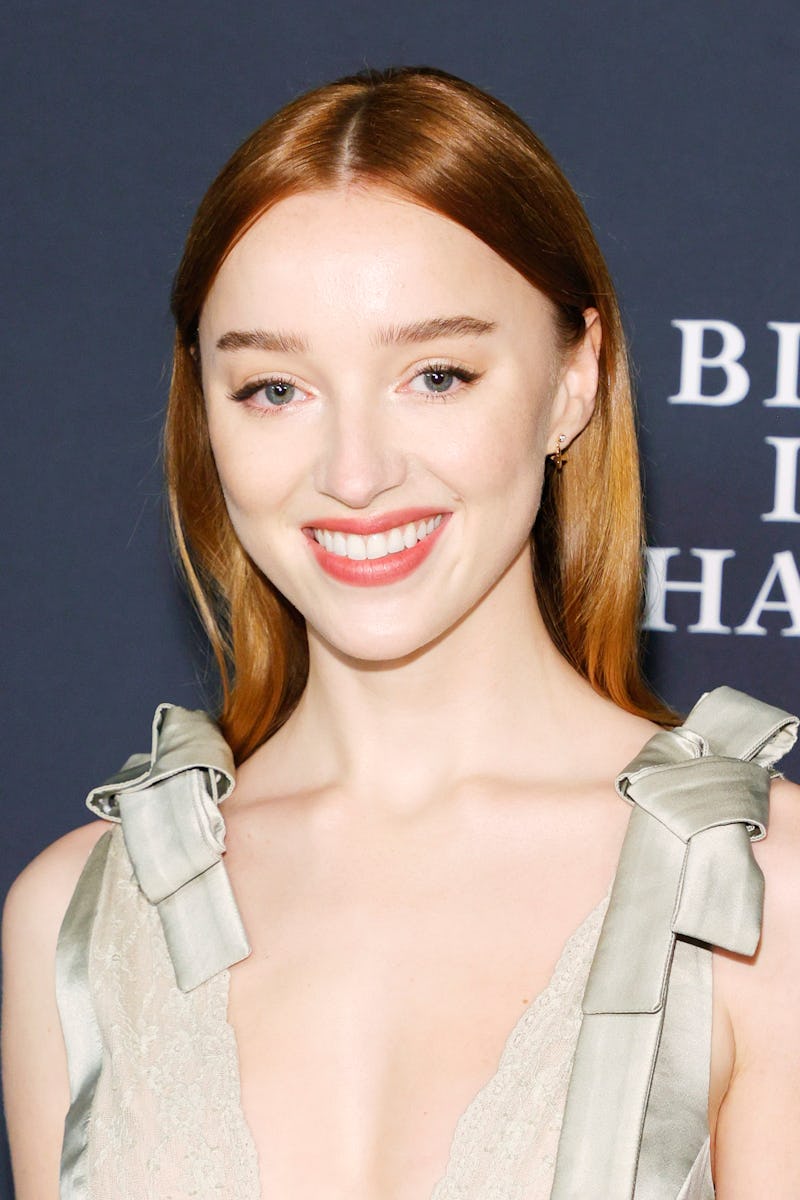 Getty Images
Daphne Bridgerton may have retired from the high society Ton, but Phoebe Dynevor's A-list lifestyle has only just begun. As she enjoys the success of hit Netflix period drama Bridgerton, lead star Dynevor has reportedly bagged herself £1 million in the past 12 months.
For the uninitiated, Bridgerton is a Netflix period drama produced by Shonda Rhimes, set in Regency-era London with a plot based on Julia Quinn's collection of romance novels. Dynevor was cast as the lead character Daphne Bridgerton in Season 1 of the show, which premiered in December 2020. She has since reprised her role as part of the supporting cast of the second season, which was released in March this year.
According to the Daily Mail, Dynevor was able to take home £400,000 from Netflix after Bridgerton quickly became a smash hit and one of the streaming platform's most popular shows. Assets in the actor's own firm Phoebe Dynevor Limited were reported to be £765,000 — compared to the £112,000 of last year, this is almost an increase of 583% in value. Most tellingly, The Sun has reported that the taxes Dynevor has to pay has amounted to £216,286, which means her taxable earnings were five times that figure — roughly £1 million.
And that's not even all. Records sent to Companies House have reportedly shown that Dynevor is also owed £491,861 from "other sources." This could well be her earnings from ad campaigns and modelling gigs. Since September 2021, the actor has been appointed the face of British makeup brand Charlotte Tilbury, a brand ambassador role that she continues to this day.
It looks like Dynevor's meteoric rise will only mean more zeros steadily pinging into her bank account. The actor and model — who is the daughter of Coronation Street's Sally and Emmerdale screenwriter Tim Dynevor — is slated to star in Netflix film The Bank of Dave, drama movie Fair Play with Alden Ehrenreich, Amazon Studios' Exciting Times, Sony's upcoming thriller I Heart Murder, as well as a film adaptation of Jonathan Stroud's novel The Outlaws Scarlett & Browne.
If your interest in celebrity earnings has now been piqued, check out some other net worth breakdowns including the Spice Girls, Barack Obama, Mandy Moore, the casts of Bling Empire and Stranger Things, and Tom Cruise.
This article was originally published on