11 Things I Noticed Watching The Bachelorette For The First Time
I knew there would be kissing — but not that much kissing.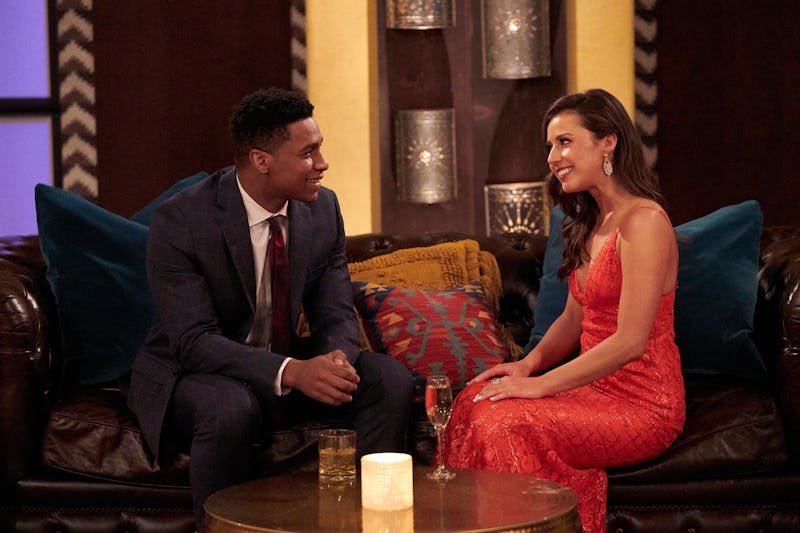 ABC/Craig Sjodin
I love reality dating shows. Before watching The Bachelorette for the first time, I felt prepared with the hundreds of hours I have spent watching shows like Love Island, Millionaire Matchmaker and Too Hot To Handle, to name a few. When Katie Thurston's season began, I expected the show to be like Love Island's conservative Christian grandmother: more structured, heavier on commitment, but still full of the dramatic moments I crave in a reality show.
That ended up being mostly true, but my experience watching The Bachelorette for the first time hasn't been without its surprises. There have been moments of joy (kicking oversized balloons with Andrew S. on their one-on one) and moments of despair (Michael A. leaving before hometowns to be with his son), but through it all, Katie has been laser focused on one thing: leaving the show engaged. Sure, her faith that her husband is absolutely among this crowd of reasonably symmetrical marketing specialists and salesmen is awe-inspiring, but what has really struck me are all the strange and confusing traditions this show has deemed normal. Here are just a few things I, a novice to Bachelor Nation, noticed watching The Bachelorette for the very first time.