Here's Your Horoscope For Today: April 16, 2021
The best way to handle the energy of the day is by remaining flexible and open to different options.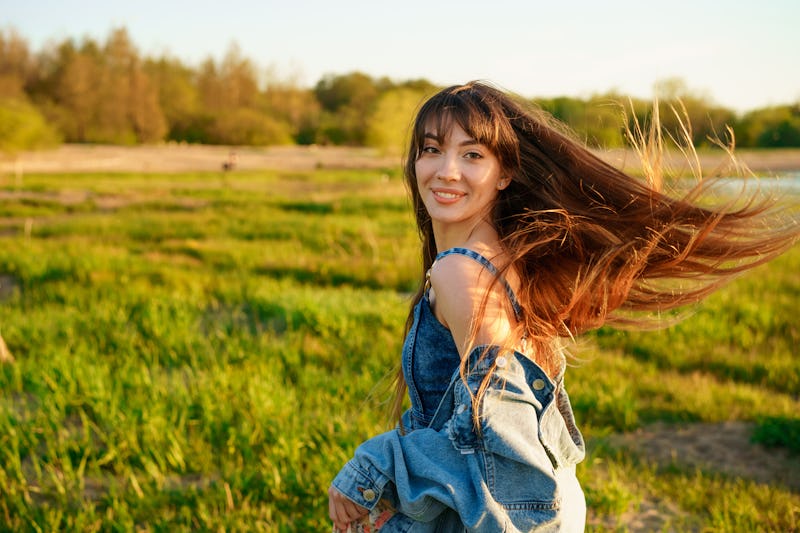 Ekaterina Pereslavtseva / EyeEm/EyeEm/Getty Images
In this daily horoscope for April 16, Bustle's resident astrologer Mecca Woods, founder of My Life Created, shares the astrological events happening today that will affect every zodiac sign. Below, here's a look at how astrology will affect our lives today.
The vibe for the day gets pretty intense as the sun in confident Aries faces off with power-hungry Pluto in Capricorn over the course of the day. While this Sun-Pluto combo can help us with finding the determination needed to overcome obstacles, it can also make the atmosphere ripe for taking things too far or to extremes. Couple this energy with the confusion that Neptune in Pisces is bringing and it may be hard to maintain our cool.
The best way to handle the energy of the day is by remaining flexible and open to different options. The Sun-Pluto mashup could give us the courage needed to confront any fears around change while Saturn in innovative Aquarius gives us the sticktoitiveness needed to make change. Meanwhile, both the Gemini moon and Saturn in Aquarius remind us that we're not in this alone. We can find relief in our friends and communities.
Read below to see what the stars mean for your zodiac sign today, and make sure to check out your April 2021 monthly horoscope.
Be mindful of taking things too far today just to prove a point. Do you really care what other people think? Try to detach from the situation a bit and redirect your energy to something more useful.
Be mindful of being too stubborn in your beliefs or way of seeing things as there's much to learn and explore. Where do you need to be more open to change rather than afraid of it?
You often give a lot to your friends, but it's time to give back to yourself. That said, in what ways can you stand to be more vulnerable in getting the support you need? Be mindful of keeping up appearances.
Don't listen to the haters and naysayers today. They're not in control of your life — you are. And you're doing a fine job. If feeling burned out, it's OK to pull back from the crowd. Honor your boundaries.
You might be feeling restless and frustrated now as you're being asked to slow down and take things in smaller bites. Doing things in increments is beneficial for your craft and your well-being.
A romantic or financial situation could trigger your insecurities today. If that's the case, step back and reconnect to your center. Whatever you think you're lacking, you already have.
People could get under your skin today. But remember, you don't have to give them the power to do so. Protect your joy and peace of mind. Not everything has to be your problem or responsibility.
It could be hard to relax today as you might have much you want to accomplish. However, you might not have the energy for it. As such, how can you be more selective with your time?
When it comes to a romantic connection, be mindful of forcing something that may not be right for you, especially if you have to prove or question your worth. You deserve better.
It's OK to admit you need help or support today rather than trying to soldier through everything on your own. Look to family — chosen or blood — to help you. Perfectionism is not realistic.
You might be feeling a sense of dread or worry today, making it necessary to focus on your happiness. If you've been avoiding a tough conversation, it's time to stand in your truth and authenticity.
Be mindful of comparing yourself to your friends or peers today as your path isn't meant to follow everyone else's. That said, find the home within yourself and stay there.