Here's Your Horoscope For Today: April 9, 2021
We could find ourselves feeling moody, anxious, or stressed.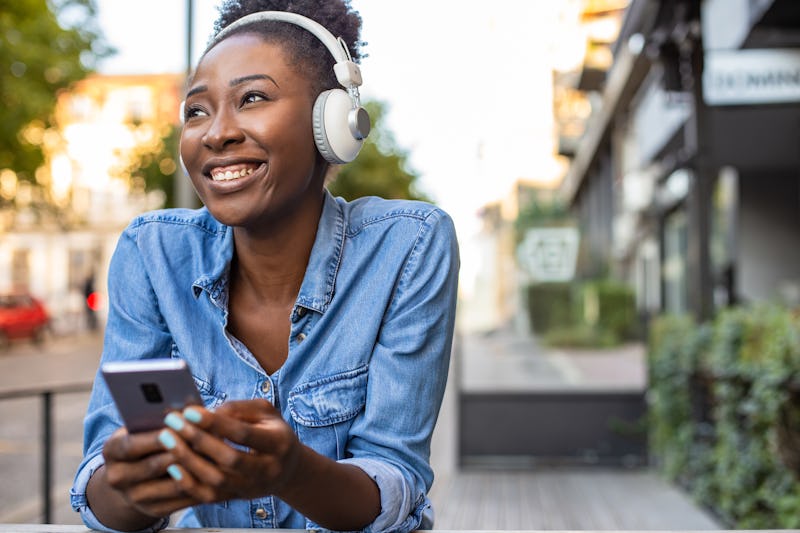 Riska/E+/Getty Images
In this daily horoscope for April 9, Bustle's resident astrologer Mecca Woods, founder of My Life Created, shares the astrological events happening today that will affect every zodiac sign. Below, here's a look at how astrology will affect our lives today.
It might be hard to tell if we're coming or going today. One reason for this is because the day kicks off with the moon in go-with-the-flow Pisces squaring off with angry Mars in busy Gemini. As a result, we could find ourselves feeling moody, anxious, or stressed.
This stressful energy will be hard to ignore as the moon meets up with foggy Neptune in Pisces by the late morning, and Mars in Gemini faces off with Neptune by the late afternoon. The best way to handle this cosmic combo is by being selective with our time and energy. We can also get through the day by looking to others for support.
Come the evening, the intensity dies down a bit as the Pisces moon meets up with transformative Pluto in Capricorn. This planetary pair encourages us to release pent up emotions by way of healthy outlets like therapy or art. At the same time, this Moon-Pluto aspect encourages us to be uncompromising in getting the rest and relaxation we need.
Read below to see what the stars mean for your zodiac sign today, and make sure to check out your April 2021 monthly horoscope.
You might want to jump into an idea or decision headfirst, but you're encouraged to take things slow and think more about the long-term reward or outcome. Patience is needed.
When it comes to your money, be mindful of overspending or making too risky of an investment now. The opportunity to increase your cash is coming. Wait for it.
You might be feeling more moody or argumentative than usual today. You can avoid drama by not taking things too personally. You don't have anything to prove. Focus on what's important.
It's OK to admit that you don't know something today instead of being too sure or certain. At the same time, don't discount what you do know. That kind of knowledge is invaluable.
You might need to be on your Ps and Qs today in dealing with sensitive or personal information, especially online. If considering a financial decision, talk to an expert.
When it comes to your work ethic or expertise, try not to let the haters get to you today. While there's always room to improve, trust that the person you are right now is just as good.
You may be excited to take on a big project, but your best bet is to be realistic today. Try to focus on one thing at a time and avoid running yourself ragged. Make space for joy.
Someone may have caught your attention, but you may need to be mindful of forcing a connection out of a need to be needed. With money, don't spend more than you can afford.
People could get on your nerves today. If necessary, let people know what you need instead of pretending you're OK. Meanwhile, try to avoid butting into things that don't need your input.
It could be easy to spin your wheels today with all you have to do. It may be necessary to take your time and clear a few things off of your plate. Just because you can do something doesn't mean you should.
With finances, be wary of making an impulse buy as you might regret it later. Meanwhile, don't undersell your gifts or talents. Make sure people give you what you're worth.
When it comes to dealing with a stressful family matter today, don't beat around the bush. Be honest about what you feel as that's the path to finding a solution. Too, take time out for yourself.