Here's Your Horoscope For Today: June 10, 2021
The air is abuzz with intensity today, thanks to the game-changing Solar Eclipse.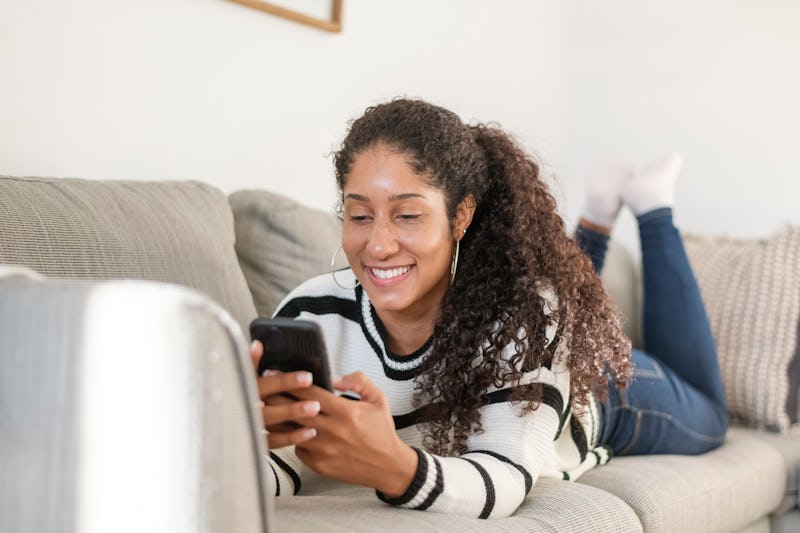 Fly View Productions/E+/Getty Images
In this daily horoscope for June 10, Bustle's resident astrologer Mecca Woods, founder of My Life Created, shares the astrological events happening today that will affect every zodiac sign. Below, here's a look at how astrology will affect our lives today.
The air is abuzz with intensity today, thanks to the game-changing Solar Eclipse in intellectual Gemini. As solar eclipses mark new beginnings and simultaneous endings, today's eclipse pushes us to begin anew. We'll recognize where we need to start fresh and say goodbye by looking at the places in our lives where we've been unable to let go of a lie or confront something we've been avoiding. Expect this eclipse to highlight the power of information and misinformation, as well as the ways we need to take careful consideration to the things we identify as truth.
With Mercury retrograde and confusing Neptune in Pisces being part of this eclipse story, it's OK if we're not ready to make hard and fast decisions right now in terms of moving forward. It's best to give ourselves time to sit with what we're thinking of and feeling instead. Since Gemini is the sign of communication, this is a great time for talking through our fears or anxieties with trusted people or journaling our way through it. Today's also a good time to seek out things that calm and soothe the mind.
Read below to see what the stars mean for your zodiac sign today, and make sure to check out your June 2021 monthly horoscope.
If things feel uncertain now, that's OK. You're being pushed to be more of a student now rather than someone who has all the answers. Be wary of rushing ahead. Give yourself time to think things through.
You might have spent too much time thinking the grass is greener in someone else's life when you've had so many good things going on in your own. Acknowledge those good things because there's more to come.
If you've been worried too much about your image to the point where you haven't been able to live authentically, you're called to let those worries go. Let the real you shine through.
Today could bring you a long overdue reality check. While it might be upsetting at first, recognize that you being freed of something that has been robbing you of your truth.
If you've been getting a nagging feeling about a friend, particularly in recognizing that they might not be a true friend after all, pay attention. Save your loyalty for those who deserve it.
Thanks to your glowing reputation, expect to receive offers and invitations from people who want to work with you. That said, know you don't have to take on every offer, especially if it doesn't feel right to you.
You're pushed to examine the ways that you may have been asking for too little from others or from life itself. It's high time that you start asking for more, even if the uncertainty of getting it scares you.
You usually have a clear idea of what you want and don't want, but you might be lacking that clarity right now. This isn't a bad thing. An open mind and open heart is what you need now.
If you're not getting what you want in your relationships, maybe it's because you need to be clearer about what it is that you want. Don't shy away from your feelings. Vulnerability will help you now.
Have you been doing more than your fair share? If you answered yes, then it's time to take an honest look at the way that doing this extra work is taxing you. Don't jeopardize your well-being with people-pleasing.
If your love life has been lackluster, you can turn things around for the better. However, you'll need to work on addressing the ways that you settle for less. You are a star. Act like it.
A family-related matter could come to the forefront, as you're pushed to break free of unhealthy family dynamics. With a living situation, it's time for some improvements. Find your peace.