Here's Your Horoscope For Today: June 11, 2021
Mars in Leo encourages us to protect our joy and live from the heart.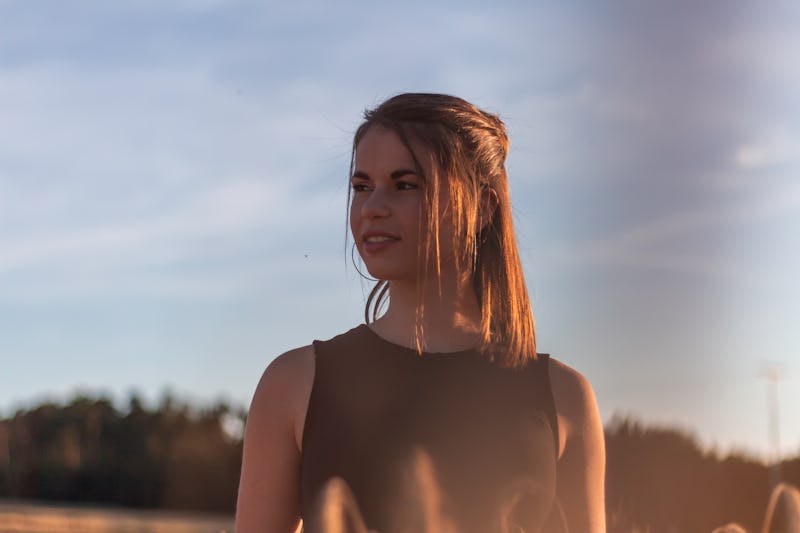 Malorny/Moment/Getty Images
In this daily horoscope for June 11, Bustle's resident astrologer Mecca Woods, founder of My Life Created, shares the astrological events happening today that will affect every zodiac sign. Below, here's a look at how astrology will affect our lives today.
The focus turns to what we're feeling today, as the moon moves home to tenderhearted Cancer in the wee hours of the morning. For those of us that are still feeling a bit shell-shocked from yesterday's solar eclipse, the moon in Cancer invites us to take things slow and to seek out the people and things that offer us comfort and care. This energy is especially potent in the early part of the morning, as the moon teams up with uplifting Jupiter in compassionate Pisces.
Later in the morning, the energy in the air makes a noticeable shift when confident Mars leaves moody Cancer and enters fun-loving Leo. With Mars in Leo between now and July 29, we'll find ourselves motivated most by our passions, pleasures, and the need to create. For today, Mars in Leo encourages us to protect our joy and live from the heart.
Read below to see what the stars mean for your zodiac sign today, and make sure to check out your June 2021 monthly horoscope.
Follow your heart today, no matter if it leads you toward a quick getaway or a snooze session on the couch. The keys to your happiness are in your hands.
Your plans for the future are beginning to materialize. If you've been hoping to move or resolve a family-related issue, you've got the cosmos behind you now. Trust your instincts.
Although you might not be at top speed just yet, you're feeling the itch to move forward. You can get the ball rolling by engaging activities to beef up your skills or investing in your social life.
If your confidence has been feeling wobbly, that changes today as you're pushed to recognize your worth and your talent. Don't settle for less than what you want.
After slogging through the past few weeks, today brings you a big burst of energy. That said, you still need to be mindful of where you're spending that energy. Do what feels good.
It might be time for you to take a break and put a few things on the backburner for the time being. With your energy levels taking a dip, give yourself more time to reach the finish line.
You're focused on your career and goals today. With all the work you've been putting in to make a name for yourself, people are starting to take notice. Show them what you're about.
You've got the talent and you've got the vision. Today, you're encouraged to put both into action. If things get intense at work, try not to take it personally. You already know how awesome you are.
You're feeling ready to emerge from your cocoon. This could be a good day for taking a day trip or engaging anything that sparks your mind and your passions. If it's been awhile, get active again.
Things may be getting a little steamy as you find yourself craving intimacy. Meanwhile, if a contract is being offered to you, only agree if you feel one hundred percent comfortable with it.
Others could be extra pushy today, which means you'll need to take extra care in protecting your peace. Don't feel bad about telling people no. Your time and energy are valuable.
Pleasure is an important part of your well-being, and today you're encouraged to set aside time for some. With work, don't be scared to show off your talents. Confidence is your key to winning.