How September's Mercury Retrograde Will Affect Your Sign's Love Life
Miscommunication and self-reflection are likely.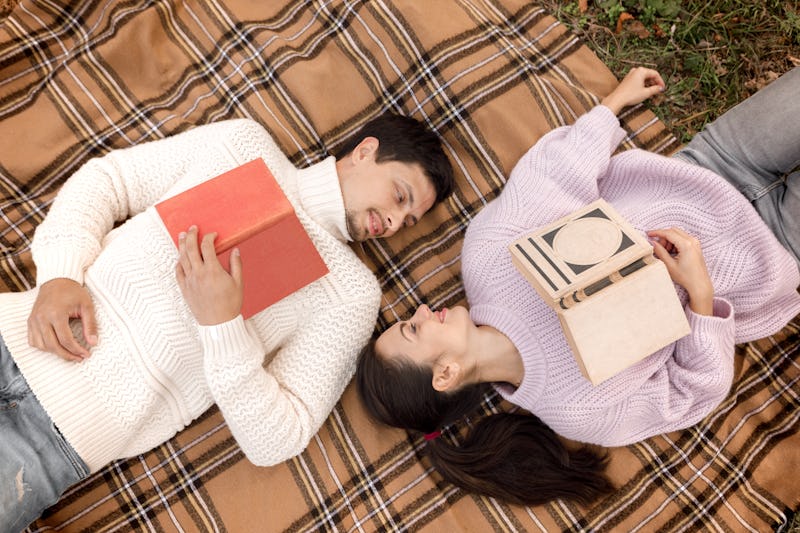 Yevhen Rychko / EyeEm/EyeEm/Getty Images
It's that time of the year that astrology buffs all dread — Mercury retrograde is back. From Sept. 9 through Oct. 2, expect tech going haywire, travel delays, and a lot of overall frustration. Since Mercury is the planet of communication, you can also expect lost texts and misunderstandings over the next few weeks. Clearly, the astrological event can mess with your life in several ways. If you're wondering how the fall 2022 Mercury retrograde will affect your love life, your zodiac sign has the answer.
According to astrologer Jill Loftis, this particular Mercury retrograde spans the late degrees of Virgo and early degrees of Libra, so there are two completely different energies at play. Mercury-ruled Virgo is more about discerning, understanding, and serving, while Venus-ruled Libra is all about partnership and balance, and often brings up a lot of conversations regarding relationships.
This retrograde period, Virgo energy is strong, so you may want to be careful about how you speak to your partner, as Virgo can be a bit harsh, judgmental, and critical. Your relationship might be a little rough for a while due to communication errors, Loftis says. "Be sure to get clear on what you want in love and in a relationship. Have the hard conversations you might have skipped earlier in the cycle before the retrograde."
Now that you know what you can expect overall, here's how the fall 2022 Mercury retrograde will affect your zodiac sign's love life.
Sources
Jill Loftis, astrologer with Nuit Astrology