11 Difficult Things To Consider Saying To Your Partner For A Healthier Relationship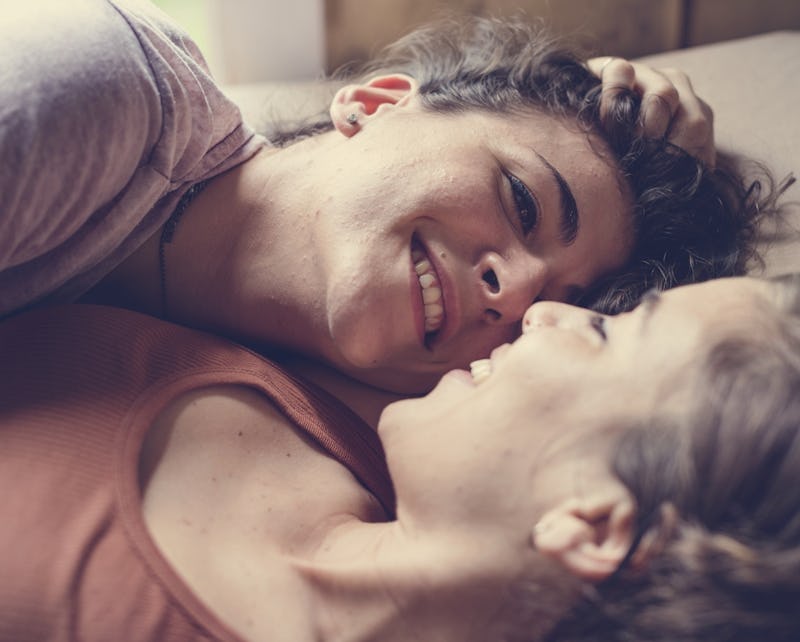 Rawpixel.com/Shutterstock
Some conversations are easier to have than others, especially when it comes to saying difficult things to your partner. It can be tempting to sweep certain issues under the rug, as a way of avoiding conflict, tension, and discomfort. But if something's eating away at you, it's best to get it all out for your own sake — as well as the health of your relationship.
"Having the opportunity to talk about these touchy areas creates closeness and allows for conflicts to be addressed and acknowledged, which is incredibly healthy for relationships," licensed psychotherapist Shirin Peykar, LMFT, tells Bustle. "Authenticity breeds closeness even if there is a disagreement." So don't avoid tough conversations, simply for fear of having an argument.
With some topics, disagreements are bound to happen. And that's OK, as long as you and your partner keep them under control. You can, however, soften the approach as a way of staying on the same page.. "Remember the positives in your relationship during conflict," Peykar says. "Stay away from criticism and defensiveness, [and] make the [goals] of the conversation understanding, curiosity, and closeness."
If you can do these things, while talking about difficult topics, you'll not only feel better personally, but you're bound to have a healthier relationship, too. With that in mind, here are a few difficult things you may need to talk about with your partner, according to experts.