25 Shows And Movies On Netflix You'll Love If You're Obsessed With Rom-Coms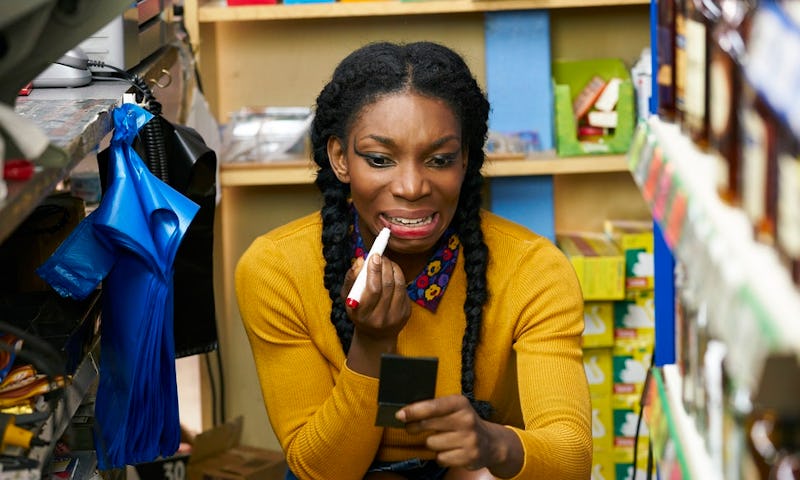 Mark Johnson/Netflix
Sometimes, all you want to do is leave your troubles behind, and fall into the slightly-unrealistic world of romantic comedies. From first dates gone adorably awry, to beautiful love stories that would never work out in real life, rom-coms are often just what you need when you want to watch something touching yet fun. If that sounds good right about now, then you'll definitely want to check out the seemingly endless list of rom-coms on Netflix, which are currently streaming for your viewing pleasure.
First up, we have many a romantic comedy in the form of addictive shows, such as New Girl, Chewing Gum, and Love. These shows, and others, touch on the ups and downs of relationships, but somehow manage to remain light, funny, and very watchable.
There are also plenty of movies, too, whether you're looking for a classic film, a modern day love story, or a dating saga with a twist. Netflix has a bunch of classics, such as Groundhog Day and The African Queen, as well as brand new movies, like The Incredible Jessica James and To All the Boys I've Loved Before. Whichever type of rom-com you're in the mood for, you're bound to find one to love.