Bustle's Editors On Hurricane Harvey + The VMAs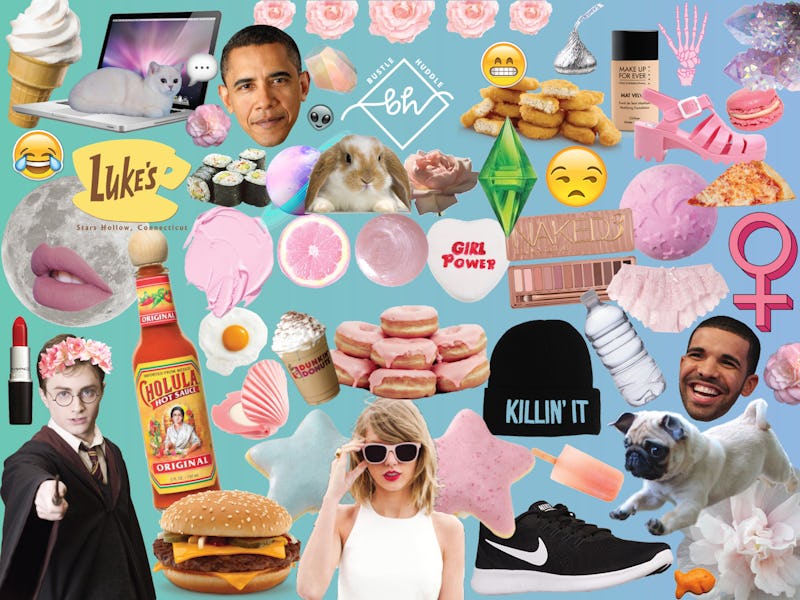 Welcome to a new week, everyone. If you're not recovered from the absolute chaos that was this weekend, you're not alone. Between the serious news issues like Hurricane Harvey and the lighter but still intense events like the VMAs and the Game of Thrones finale, the past few days were filled to the brim with information.
So let's break it all down. Here's what to know about the news and events that had Bustle's editors talking today, Aug. 28:
Hurricane Harvey + The Aftermath
Over the weekend, Hurricane Harvey made landfall in Texas and caused a massive amount of damage. Millions of people have been affected by the record-breaking storm, and it could take years for Houston and other areas to recover from the damage. As these emotional rescue photos show, though, Texas residents and first responders are showing incredible bravery and compassion during this unfathomably hard time.
How To Help: You can donate to Harvey organizations with just one text, or you can contribute to the many GoFundMe campaigns that've been set up. Texas needs as much help as you can give.
Game of Thrones + That Season Finale
Holy Game of Thrones, you guys. Sunday night's finale contained plenty of jaw-dropping moments, from the Arya-Sansa plan to the reveal of Jon's parentage to the kinda-weird-but-hey-we-still-ship-it hookup fans have been waiting for all season long. What an epic, unforgettable episode. Too bad Season 8 could be two (!) years away.
FYI: Turns out that GoT Season 1 might've predicted the fate of a certain beloved dragon...
The VMAs + What You Missed
If you were too busy watching GoT on Sunday to check out the VMAs, you missed a lot. Big moments of the show included Katy Perry making a bunch of very awkward jokes to Pink giving a super emotional speech, and of course, there was the reveal of Taylor Swift's music video for "Look What You Made Me Do," which referenced Kanye, Beyonce, Tom Hiddleston, and more.
Aww Alert: Kim Kardashian and North West's Jackie O-style fashion shoot for Interview is seriously adorable.
A Body Project + Identity
In the latest installment of Bustle's A Body Project, Lex discusses the complicated emotions that come with being biracial and genderless. After years of feeling negative towards their body and identity, Lex finally feels at home, and their story is so inspiring. "I think even compared to how I was when I first came out about my identity, I look at that little Lex (or smaller version of myself) and think, 'Wow, I'm still growing into this process of being me,'" they say. "Whether it be my extending collection of tattoos or how much I change up my hair, I'm still figuring it out. But I am me." Amen to that.
Shopping Break: If you have dry skin, these nine Korean toners will provide a base layer of hydration that lasts long after you rinse your face.
Trans Soldiers + Trump's Ban
After Trump announced a ban on trans soldiers serving in the military, some trans service members have filed a lawsuit in federal court. This comes shortly after the ACLU announced their own lawsuit against Trump over the order. Here's hoping the ban, which the ACLU deems "unconstitutional," is fought down and trans Americans can continue to serve the country without discrimination.
Pro Tip: If you're trying to make a long-distance relationship work, experts say to make sure you have absolutely no doubt about whether you're making the right choice. Sounds simple, but it's a biggie.
Today's WTF Moment: An orchestra allegedly told singers they must be "fit and slim" in order to perform. Yup, really.
What to Watch: There's a new episode of Bachelor in Paradise on ABC at 8, but if that's not your speed, just re-watch last night's Game of Thrones ep — there's so much to take in.