These May Be Your 2 Most Annoying Traits, Based On Your Zodiac Sign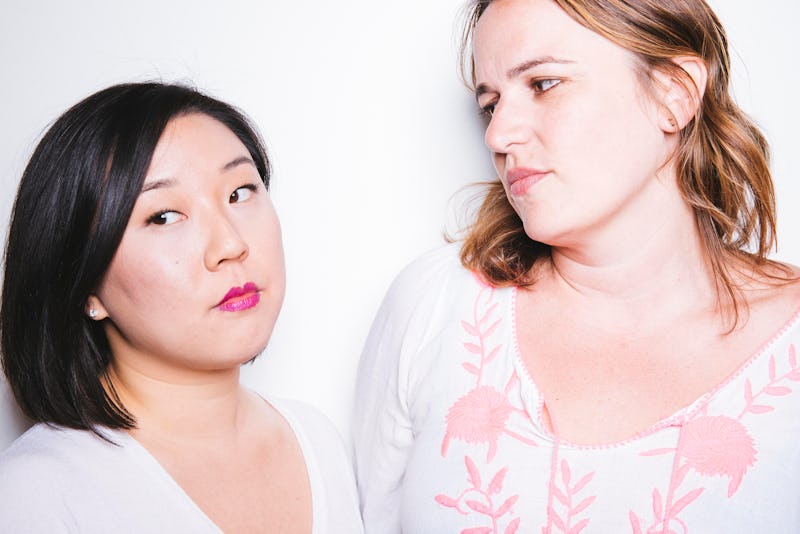 BDG Media, Inc.
We all have a few annoying traits associated with our zodiac sign. And usually, it's these very things our friends and partners love most about us. Our "annoying" traits can be what makes us endearing, quirky, and interesting. So nine times out of ten, they're nothing to be ashamed of.
But sometimes, these traits can accidentally rub others the wrong way, and make life more difficult than it needs to be. So it never hurts to be aware of them. When it comes to astrology and personality traits, it's all about being self-aware, and moving through the world in a way that feels right for you, but also makes your daily interactions as healthy as possible. Of course not everyone will identify with all the characteristics of their zodiac sign, but these traits can be used as a guide to offer you another layer of awareness into your personality.
Read more: Aries Zodiac Signs: Personality Traits, Love Compatibility & More Astrology
"Understanding where our weaknesses lie helps us develop compassion for ourselves and for others and gives us a direction to work toward in our own personal development," Therese Tucker, a psychic channel, medium, and empathic intuitive, tells Bustle. While you can't win over everyone all the time, it never hurts to be aware of your strengths and weaknesses, simply as a way of ensuring you have balance in life. Here are the two most "annoying" traits for each zodiac sign, as well as expert advice for keeping them in check.