10 Things You Can Do If You Are Isolating This Christmas
There's still a little light amongst the doom and gloom – promise.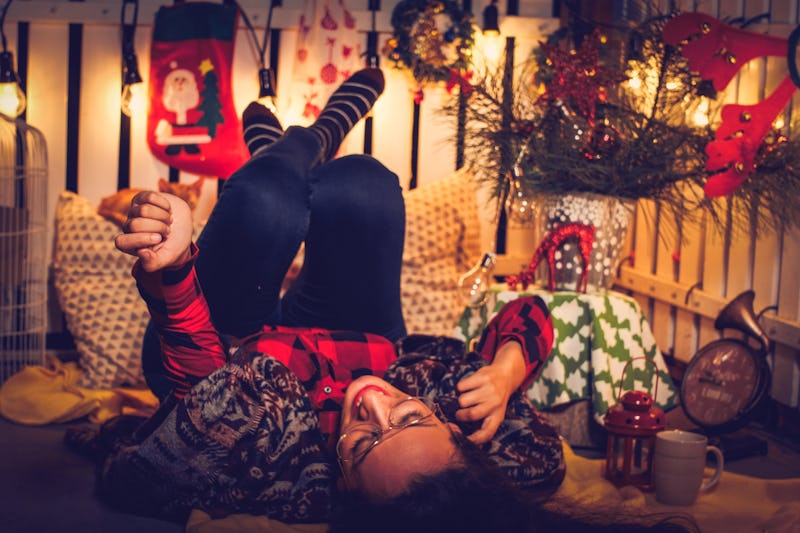 Nevena1987/E+/Getty Images
As Omicron cases continue to rapidly rise across the UK, more and more people are facing up to the reality of once again adapting their Christmas plans in order to spend the festive period at home in isolation. It seems like every single one of us knows someone who is having to spend their Christmas behind closed doors, away from the usual hubbub of family and friends.
In fact, some figures suggest that an estimated one million people (yep, really) will be spending Christmas Day in self-isolation. So, if you are forced to stay home amid the yuletide celebrations, you're definitely not alone. (Spiritually, at least.)
However, the prospect of spending what is supposed to be the most wonderful time of year for so many of us alone can be daunting and quite boring, which might leave you wondering how on earth you're going to get through the festive season with nothing but you and your thoughts.
But fear not, because there are still plenty of things to do whilst you're stuck behind your four walls once again. With a top-notch festive TV lineup, creative Christmas cocktail recipes and manicure tips, yuletide quiz questions, seasonal streaming and reading suggestions, and much, much more, there are many festive and cosy options out there to consider to stem the boredom and help pass the time.
Below, we've outlined all the things to do if you're in isolation over the festive period, all of which will help ensure you have the best possible Christmas (given the gloomy circumstances.)