Cole Sprouse & Lana Condor To Join Forces In HBO Max Rom-Com Moonshot
The Riverdale and To All the Boys stars are headed to Mars.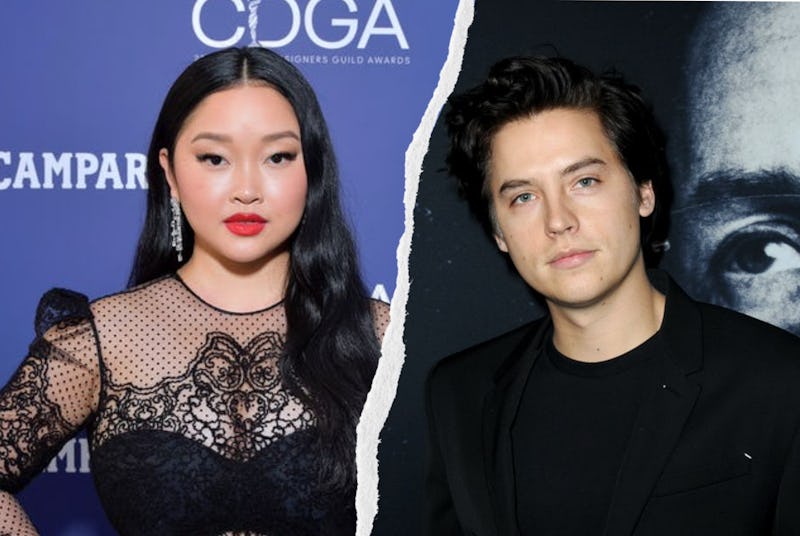 Joshua Blanchard/Getty Images Entertainment/Getty Images & Stefanie Keenan/Getty Images Entertainment/Getty Images
Considering The CW's Riverdale and Netflix's To All the Boys film franchise are two major streaming hits among young adult viewers, it only makes sense for the stars of both projects to join forces for new streaming content. Actors Cole Sprouse and Lana Condor are set to star in a forthcoming romantic comedy titled Moonshot, produced by New Line for HBO Max, according to Deadline.
Directed by Chris Winterbauer and based on a screenplay by Max Taxe, Moonshot takes place in a fictional future where Mars is able to support human life and is now inhabited by the individuals who've been deemed humanity's finest. Sprouse and Condor play two college students from very different backgrounds who sneak onto a spaceship headed toward Mars in order to reunite with their significant others in the science fiction-tinged rom-com. While the film's release date is currently unknown, both stars took to social media to express their excitement.
"I'm the last person you want to be trapped on a spacecraft with," wrote Sprouse in a since-deleted Instagram post. "The timeless Lana Condor and I are making a movie on mars...or at least Atlanta." On Twitter, Condor quoted a tweet from Deadline announcing the film and wrote, "Let's goooo!!!"
For Sprouse, Moonshot will mark his first film role since 2019's ahead-of-its-time Five Feet Apart, in which he played Will, a young patient with cystic fibrosis who enters a relationship with a fellow patient named Stella (Haley Lu Richardson). Due to guidelines set by their doctors, the two must remain six feet apart (sound familiar?). Released in March 2019, a full year before social distancing became the norm, the film was a success, grossing more than $91 million worldwide.
As for other projects to come from the Riverdale actor, don't expect a reboot of the Disney Channel show that introduced him to viewers alongside his twin brother, Dylan. In a recent interview on The Drew Barrymore Show, he told the host, "I'm asked all the time if Dylan and I are going to do a Suite Life [of Zack & Cody] reboot, and I go, 'No, absolutely not.'" He also shared his thoughts on bringing back old shows in general. "Reboots are a tricky thing, you know? The original shows — when they become successful — sit in this little golden plate of nostalgia," said the actor. "When you modernize it and go back to it, it has the potential to really disenfranchise the original fanbase, so it's a very, very touchy thing."
In Condor's case, Moonshot will be her first starring role since completing the trilogy of To All the Boys films following the release of Always & Forever earlier this year. Additionally, she's slated to star in and executive produce a comedy series for Netflix titled Boo, Bitch from the creators of MTV's Awkward and Netflix's On My Block. Over eight episodes, the series will see the actress portray a high school senior who's lived a safe, low-key life but decides to change course and start living epically. It's like Booksmart, but with a major twist: After making her decision, she wakes up as a ghost.