17 Coming-Of-Age Movies Like Booksmart To Stream Now
Relive adolescence in all of its cringe-filled glory.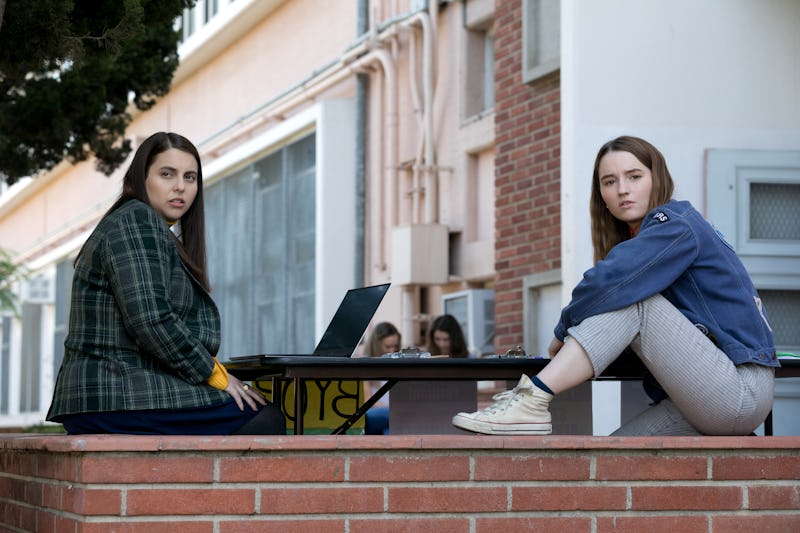 Francois Duhamel/Annapurna Pictures
Booksmart presented a beautiful, honest depiction of two young women coming into their own. And that's why finding movies like Booksmart to stream is no easy task: candid stories about teenage girls aren't too common.
The Olivia Wilde-directed movie managed to break the mold with a tale about two best friends sampling the high school party scene the night before their graduation, after spending most of their teen years hitting the books. Kaitlyn Dever and Beanie Feldstein are dynamite as best friends Amy and Molly, and the film has everything you want in a high school comedy — from poignant friendship moments to the messy, hilarious results of the two party novices getting into trouble.
If you're in the mood for more teens behaving badly, there are plenty of movies to choose from (though none of them, of course, is exactly like Dever and Feldstein's buddy comedy). While Booksmart made headlines for centering two girls in its raunchy high school flick, teen movies as a genre have a long and storied tradition. And Amy and Molly are far from the first Hollywood high school students to partake in one last hurrah before graduation.
Many of these films portray growing pains felt by their protagonists — and some of them even reach a Booksmart-level mixture of high school rebellion and some good old-fashioned hell-raising. Whether they're portraying hardcore partying, budding sexuality, or just the struggle to "fit in," these 17 movies are all perfect for fans of Booksmart.
This article was originally published on