If You Loved Booksmart, Stream These 13 Coming-Of-Age Movies Next
It's time to take a hilarious walk down memory lane.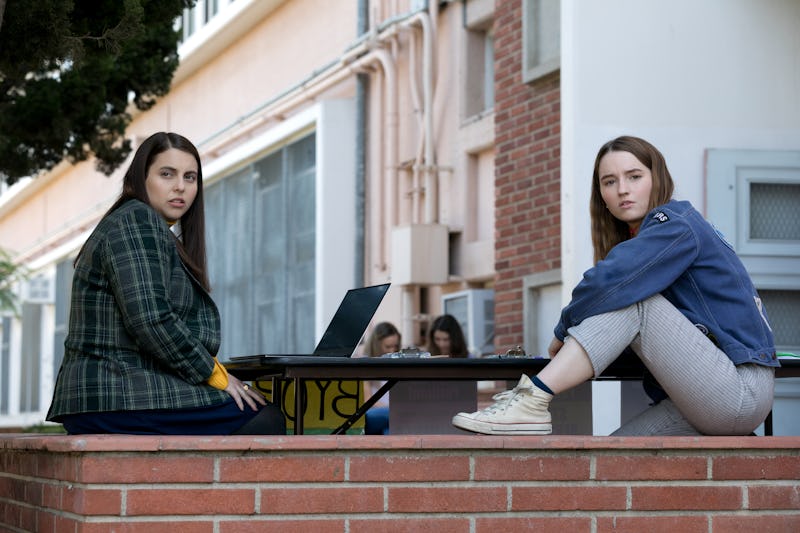 Francois Duhamel/Annapurna Pictures
Booksmart presented a beautiful, honest depiction of two young women coming of age. And that's why finding movies like Booksmart streaming now is no easy task. The movie, which stars Kaitlyn Dever and Beanie Feldstein as best friends Amy and Molly, focuses on the duo finally sampling the high school party scene the night before their graduation, after spending most of their teen years hitting the books. The movie has everything you want in a high school comedy, from poignant friendship moments to the messy, hilarious results of the two party novices getting into trouble. While, nothing is exactly like Booksmart, there are certainly a few movies out there that come close.
If you're in the mood for more teens-behaving-badly, fortunately, there are plenty of movies to choose from. While Booksmart is pretty fresh for nailing the high school experience from two girls' perspectives, teen movies as a genre have a long and storied tradition. And Amy and Molly are far from the first Hollywood high school students to partake in one last hurrah before graduation.
In an interview with Refinery29, Feldstein explained that the movie's realism is what makes it funny. "Every comedy is rooted in a real truth, and typically a painful one of sorts," she said. "In Booksmart, the friendship between Molly and Amy is not always the easiest. And when they realize that, it's so painful!" While so many high school movies portray the growing pains felt by their protagonists, not all of them balance those aches so seamlessly with high school rebellion and some good old-fashioned hell-raising. Whether they're portraying hardcore partying or the more gut-wrenching parts of growing up, these movies all feature some aspect of what you can expect from Booksmart.