Here's How Your Zodiac Sign Will Fare During Capricorn Season
Spoiler alert: Everybody's getting a dose of tough love.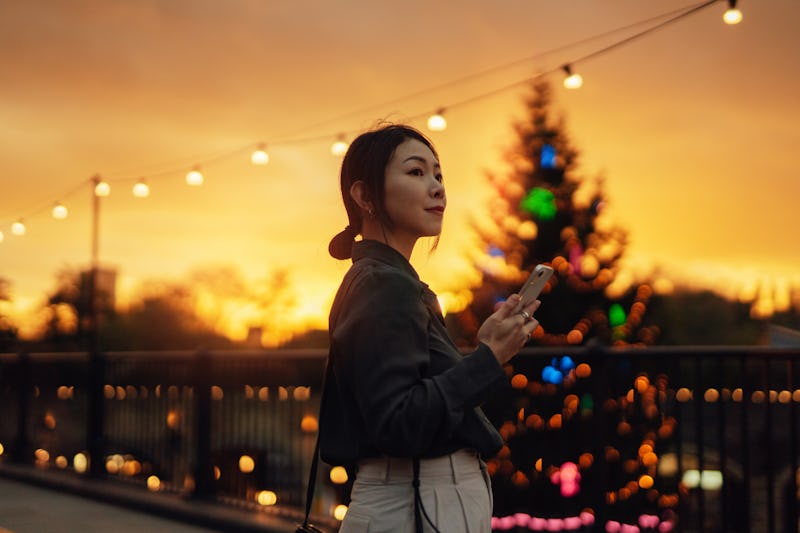 Oscar Wong/Moment/Getty Images
As you inch toward the new year, you might be doing two things: reflecting on your 2022 milestones and setting intentions for the year to come. This aligns perfectly with Capricorn season, which falls between Dec. 22 and Jan. 19. Not only is industrious Capricorn imposing its signature tough love on all zodiac signs, but intense retrogrades will be sweeping through, too. For that reason, you'll want to know just how the celestial happenings during Capricorn season 2022 will affect your zodiac sign and how to work with this go-getter energy.
When an ambitious Capricorn has their heart set on something, they put in the work to get it — which might explain the motivation we feel during the sea goat's season. Their unwavering faith and pragmatic approach to life inspire us to work hard and see things rationally rather than emotionally. Because Capricorn season always kicks off the winter solstice, it's a beautiful moment to reflect and plant seeds.
Despite the powerful vibes of Capricorn season 2022, there are a few celestial hiccups. For one, Mars is still retrograde until Jan. 12; it'll continue to sap our energy. Mercury retrograde adds to the drama when it starts on Dec. 29. These rewinds often promote nostalgia... and let's be honest, the temptation to text your ex or slide back into old habits. Luckily, there are very few things that intimidate an authoritative Capricorn.
"Take this time to self-reflect, go within, spend time on self-love, and end the year by getting clear on what you want for the next year," Megan Michelena, astrologer and co-founder of the coaching program Zenchronicty tells Bustle.
The next several weeks will hit everyone differently. Read on to find out how Capricorn season 2022 will affect your zodiac sign.
Source:
Megan Michelena, astrologer