Here's Your Horoscope For Today: June 14, 2021
We're done with the spring eclipses, but the skies are still a bit rough.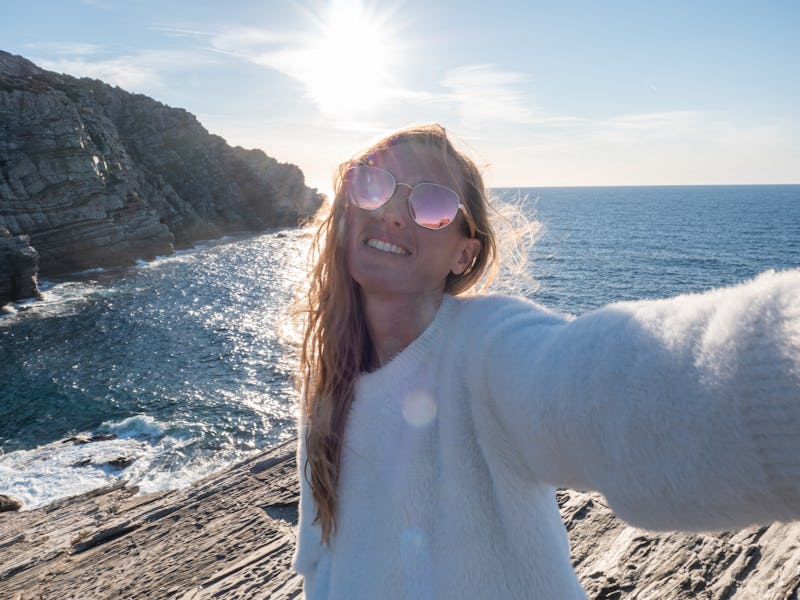 lncreativemedia/E+/Getty Images
In this daily horoscope for June 14, Bustle's resident astrologer Mecca Woods, founder of My Life Created, shares the astrological events happening today that will affect every zodiac sign. Below, here's a look at how astrology will affect our lives today.
We're done with the spring eclipses, but the skies are still a bit rough, as today marks the second battle between rigid Saturn in Aquarius and rebellious Uranus in Taurus. With these two cosmic giants bumping heads, we could see frustrations boil over today between those who want change and those who don't. However, as the Saturn-Uranus square pushes us to implement tough-but-necessary changes, that battle could be more of an internal conflict, especially with the moon in self-focused Leo.
With the moon in Leo, we may need to be mindful of the ways that our ego prevents us from being considerate of others, particularly at the expense of our friendships or our community. With the Saturn-Uranus square also highlighting the systemic changes that need to be made on a collective scale, there could be some big egos to contend with today as we attempt to push for progress. Thankfully, with analytical Mercury still retrograde, we're being given the chance to think carefully before making decisions. Taking that time for extra consideration will help to ensure that we have everyone's best interest, including our own, at heart.
Read below to see what the stars mean for your zodiac sign today, and make sure to check out your June 2021 monthly horoscope.
Be mindful of alienating the people who love and support you. Family and community are what you need most now. Meanwhile, a friendship may have run its course. Give yourself some space to heal.
It's time to examine the ways you struggle to keep up a certain image, because it's time to rebuild that image with a more authentic one. Look to the people who truly love you to clue you in on how.
Try not to look at yourself solely through the lens of the future or your accomplishments. Be more present to your journey and recognize that wherever you are is exactly where you need to be.
Don't spend too much comparing yourself to your peers or friends today. Remember that you're on your own path for a reason. How can you show yourself more self-love? Be proud of you.
You can't be everything to everyone today, no matter how hard you try. Take this as your permission to only say yes to the people and things you truly believe in, even if it's not the popular thing to do.
It's time to explore ways that you can make life easier on yourself. This could mean giving yourself more time to do things, asking for more support, or dropping things entirely.
Your value is not determined by how much you do for other people or how much you are needed. Your value is determined by your investment in the things that you appreciate most, including yourself.
If you find yourself going overboard to try to impress or win people over today, take a moment and rethink your goal. All you need to do is be yourself. That is more than enough.
If you've been running yourself ragged, now's the time to rethink your schedule. Your well-being is priority. Meanwhile, don't pretend you're OK with something you're not. Care for your emotional self.
Are you being independent or are you being afraid of vulnerability? This is something for you to ask yourself, especially if you're denying yourself from receiving the care you need from others.
Take care that you're not holding yourself back for the sake of making others feel seen. Not everyone is on your level. You don't need to shrink yourself down to their level either. Own your greatness.
Sometimes if things aren't clicking or working out as planned, it's not that you're doing anything wrong — it could just mean that you need a moment to breathe. Make some time for play.