Here's Your Horoscope For Today: June 23, 2021
We may need be conscious of setting and respecting boundaries.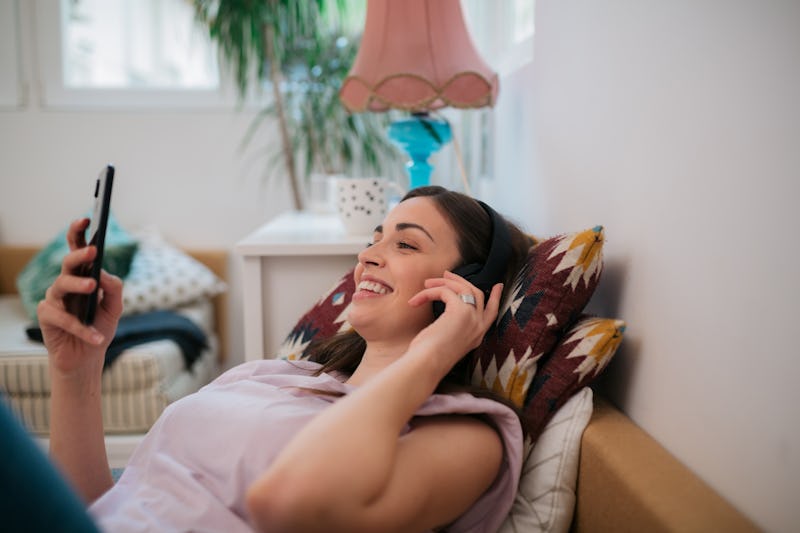 Brothers91/E+/Getty Images
In this daily horoscope for June 23, Bustle's resident astrologer Mecca Woods, founder of My Life Created, shares the astrological events happening today that will affect every zodiac sign. Below, here's a look at how astrology will affect our lives today.
The moon remains in happy-go-lucky Sagittarius today. However, things might not be all that happy-go-lucky with love planet Venus in tenderhearted Cancer opposing power-hungry Pluto in Capricorn by the evening. Under this Venus-Pluto aspect, relationships and encounters with others carry extra weight today. While this cosmic combo can help us get crystal clear on our values and the emotional investment we're willing to make in others, we may need be conscious of setting and respecting boundaries.
Meanwhile, the moon in freedom-loving Sagittarius encourages us to avoid unnecessary emotional drama. With the sun in protective Cancer meeting up with uplifting Jupiter in Pisces today, we're called to be protect our peace and give more energy to the people and things that offer us comfort and calm. By late tonight, when the Sagittarius moon faces off with hazy Neptune in Pisces, it's the perfect time to destress and unplug.
Read below to see what the stars mean for your zodiac sign today, and make sure to check out your June 2021 monthly horoscope.
It's time to take your feet off the gas for a bit and let things coast rather than trying to force or push your agenda forward. Trust that what is meant for you will be yours.
The goal for today is to go for quality over quantity when it comes to your friendships and acquaintances. Being authentic in your values and actions will bring authentic people to you.
Take care that you're not looking too far outside of yourself for validation today. Redirect that energy back to you. What sort of self-affirming activities can you get into?
Be mindful of taking on too much or making others' problems your own today. Just because you can do something doesn't always mean that you should.
A romantic connection may not be offering you very much right now. Don't try to compensate for the lack in the connection by giving more to it. You deserve better than that.
If people show you who they are, believe them. This not only applies to the shady types but for the good folks too. There are people who have the best of intentions for you. Let them in.
It might be difficult to see every single step in front of you that you need to take to achieve a goal, but try not to let this stop you. For now, all you need to do is show up for the journey.
You're not in a competition with anyone. Keep this in mind today if you're feeling like you need to prove yourself. Be wary of subscribing to old narratives that no longer empower you.
If you're going through something, don't feel like you have to suffer through it alone. Know that vulnerability is a strength. Vulnerability also helps to foster relationships that you can depend on.
Take care that you're not blowing a situation or issue out of proportion. It might help to get a second opinion or objective feedback from someone you respect.
There might be something that you might be holding onto for dear life (like a job), but today brings you a reminder that it's time to let it go and move on. Your well-being will improve.
You may need to give yourself more props today rather than playing yourself too humble. That said, how can you be more appreciative of yourself and your gifts?