Here's Your Horoscope For Today: June 25, 2021
We're in the mood to get down to basics.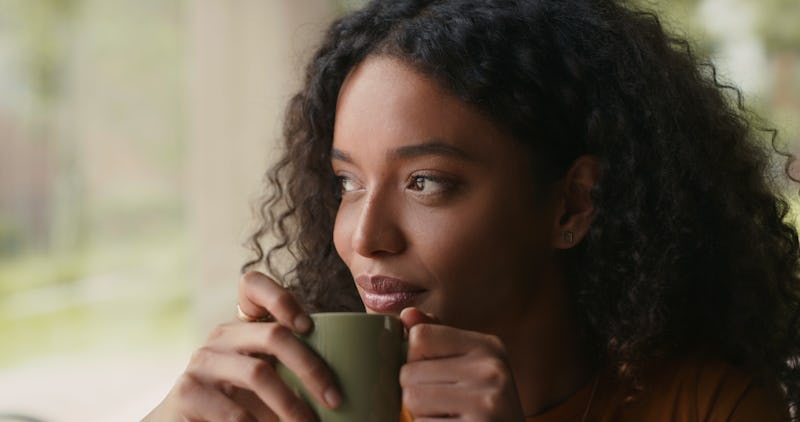 Kobus Louw/E+/Getty Images
In this daily horoscope for June 25, Bustle's resident astrologer Mecca Woods, founder of My Life Created, shares the astrological events happening today that will affect every zodiac sign. Below, here's a look at how astrology will affect our lives today.
The moon remains in pragmatic Capricorn today, putting us in the mood to get down to basics. Since we're coming off yesterday's full strawberry moon, today is a good day for wrapping up anything on our docket that's incomplete or pending. With the moon in Capricorn and hazy Neptune in Pisces beginning its five month retrograde this afternoon, we're able to see things more clearly. This can help us with making more definitive plans or commitments.
Later tonight, we're invited to drop down out of our heads and into our bodies as the moon and Neptune meet up. This can be a great time for engaging a meditative practice, receiving bodywork, or simply resting. With the moon in Capricorn we're encouraged to respect our limits — that includes knowing when to take a break as well.
Read below to see what the stars mean for your zodiac sign today, and make sure to check out your June 2021 monthly horoscope.
If there's any business that you need to close out, it's a good time to get it off your plate. Doing what you need to do now can give you more time to do nothing later.
A getaway would do you good right now. Though it doesn't need to be anything elaborate. A simple change of scenery will do. You just need some time away.
If you're considering a career shift or move, trust your intuition to steer you in the right direction. Don't feel like you have to rush the decision.
You're in need of some encouragement and support today, look to the people who love you. Connecting with people who share your unique interests can also be inspiring.
You're due for a detox of sorts. In what ways can you clean up your environment and your mental space? Focus on decluttering and activities that help you to de-stress.
If you're in need of a creative push, partnering with another creative could help you achieve your goal. On another note, spend time doing something fun with someone you love.
You might not realize how exhausted you really are until today. What you do with this knowledge is the key here, as you can't continue going on like you have been.
Be mindful of what you focus on today. Your brain needs a rest. Indulging your creative side or getting in some much-needed playtime can do your mind and body good.
It might be time to change or switch up your schedule for the sake of improving your health and well-being. What are some small changes that you can start implementing today?
You're in need of some extra pampering and nourishment today. Look to ways that you can ramp up your self-care. Feeling creative? Go ahead and let your ideas flow.
If a money-related matter has you stressed, things could turn out for the best, bringing you peace of mind. Meanwhile, if something (or someone) is being pulled out of your life, let it go.
Be mindful of the company that you keep today, as some people can be more of a distraction than of value to you. Connect with the people who respect your hustle.