Here's Your Horoscope For Today: September 24, 2021
We're encouraged to step outside of our comfort zone and embrace change.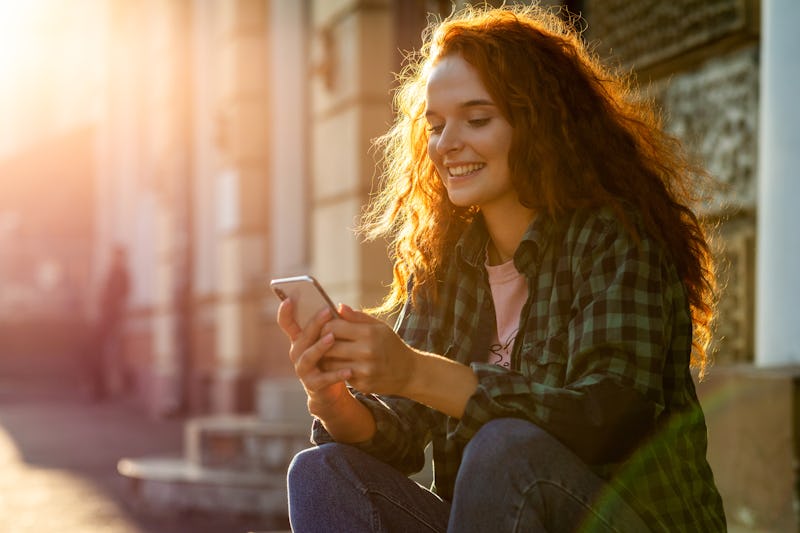 bymuratdeniz/E+/Getty Images
In this daily horoscope for September 24, Bustle's resident astrologer Mecca Woods, founder of My Life Created, shares the astrological events happening today that will affect every zodiac sign. Below, here's a look at how astrology will affect our lives today.
The moon remains in comfort-seeking Taurus today. However, with the moon meeting up with unstable Uranus in Taurus by mid-day, we're encouraged to step outside of our comfort zone and embrace change. While dealing with uncertainty isn't fun, this Moon-Uranus combo can be helpful for inspiring creative ideas and innovative solutions to tough issues. This could also be a good day for trying something new or getting experimental.
By the late afternoon, the Taurus moon makes an opposition to seductive Venus in all-or-nothing Scorpio, heightening our desire for intimacy and our need for pleasure. Though there could be a bit of a conflict in getting those desires and needs met. Since both Taurus and Scorpio are zodiac signs that crave security, we'll need to make sure that we're not settling for less than what we want out of a need for familiarity or convenience. Holding out for the really good stuff is advised.
Read below to see what the stars mean for your zodiac sign today, and make sure to check out your September 2021 monthly horoscope.
Try to avoid impulse shopping today unless you can really afford it. If looking at ways to increase your money, consider the advice of an accountant or a money management expert.
Your patience may be paper thin today, which could affect your relationships. Find a healthy outlet (like hitting the gym) to channel the energy. Avoid people who trigger you.
Anxiety could be running high today. Making self-care your top priority today will help you find your calm. Don't forget to hydrate and nourish your body. Keep your schedule light.
Go where you feel called, especially if it's your heart that's doing the calling. Although you might not know exactly what the outcome will be, it doesn't hurt to try it out.
A new career opportunity or direction is on the horizon. If you want to take advantage of it, you'll need to move out of your comfort zone. Trust yourself and you can do anything.
You have the power to do big things with your ideas and imagination, as the creative inspiration is bubbling. Trust the outside-the-box approach you're being called to take now. It'll take you far.
Do you really want what you want because it's something that deeply resonates with you? Or do you want it because fear and boredom are getting in the way? Take time to think on it.
Don't close yourself off so much so that you're not letting anyone new in. There are people for you to meet and connect with that can shake your world up in a really good way. Open up.
As you're called to establish a better work-life balance for yourself, today reminds you that sometimes less is more. Keep this in mind if you feel the urge to pile the work on.
Love could pleasantly surprise you today. You could meet someone in an unexpected way, or you can meet an individual who's so unique and different that it sets your heart ablaze.
Your current living situation might have you feeling more unsettled than at home. Perhaps this is your cue that it's time to move, or find ways to feel more grounded. Either way, take care of you.
You're called to see things in a new light or adopt a new perspective. Taking classes or connecting with people who push you to think is encouraged. Open your mind.