What Your Next Plant Should Be, Based On Your Zodiac Sign
Space & light are important, but you also want your energies to match.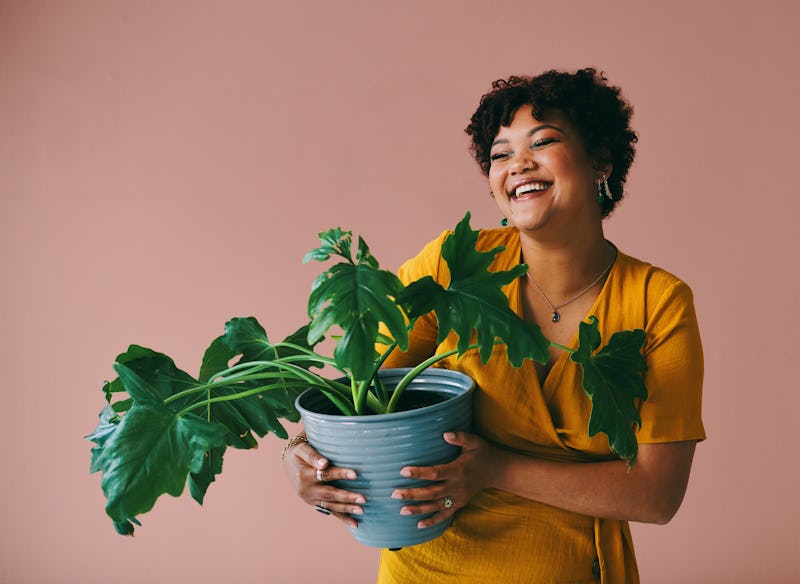 Delmaine Donson/Getty
Having plants in your home is such a joy. And if Instagram is anything to go by, some people are able to take it a whole new level, curating jungles in their tiny inner-city flats and filling rooms with healthy looking green things. But, if you're anything like me, you'll know the pain of buying a plant only for it to die two weeks later. It feels like the universe is stacked against you. But... maybe it is? Us millennials know better than anyone that astrology has strange ways of impacting our lives, so why not consult the stars when picking your next plant? I chatted to two plant experts who helped me think about what plant you should buy based on your zodiac sign – and the results may just give you the best shot at having an Insta-ready collection in no time. While space and lighting are important factors to consider, you also want to make sure your energies to match.
According to Google Trends, people have become much more invested in the foliage they bring into their house over the last year. This is most likely be down to the fact that we've all been stuck in lockdown, meaning we've needed to bring outdoors to us.
Below, author and plant Instagrammer Alice Vincent and Patch Plant Doctor Richard Cheshire explain different plant personalities, helping us to understand how they might match up with certain zodiac signs. Keep reading to find out which one will work for you.